News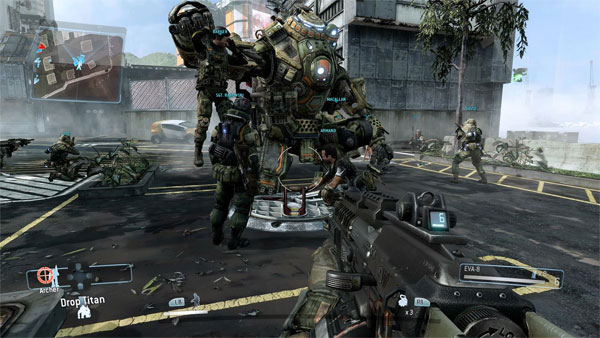 Published on April 17th, 2014 | by admin
Xbox Newsbeat 14 – 17 April
Prepare for Battle: Titanfall
By Xbox Wire Staff
When you've spent the last few weeks playing "Titanfall" as much as we have, you know that picking the right tools for the job is a crucial step for developing a winning, robot-crushing game strategy. Luckily, no matter your experience, "Titanfall" has a loadout to meet your needs. Whether you're a brand-new "Titanfall" player or a seasoned vet who's been playing since launch, we've got some suggestions for weapon and ability pairings that go together like fine wine and delicately-aged cheese. If wine and cheese were, you know, explosive. THE NEWBIE "Titanfall" doesn't allow loadout customization until Level 10, so for your first few rounds, you'll need to select from presets. Luckily, these are all more powerful than you'd think. Even more luckily, one pilot loadout and one Titan loadout are particularly useful for brand-spanking-new players.
For more information, visit Xbox Wire.
New Xbox One System Update Begins Rolling Out
By: Major Nelson
Hey folks, we're still working on our next Xbox One system update and have been receiving some really great feedback from members with early access. I wanted to let you know we're pushing a few more features to the members previewing new system updates. Here are a few details on those features.
Blu-ray player supports 50 Hz video output for content recorded at 50 Hz. We'll also be updating the Blu-ray Player app in the coming days to round out these improvements.
Controller and headset adaptor firmware updates will reduce audio static and improve wireless connectivity.
Silent reboot after system updates and system update on demand now available. After this update, if your console is in Instant On mode, the update will happen automatically and return to standby upon completion. This means you won't need to power on your console after an update moving forward. If you want to take future updates when available without waiting for your console to do it on its own, we've added this option under system settings. It will only show as available when there is an update to take.
For more information, visit Xbox Wire.