News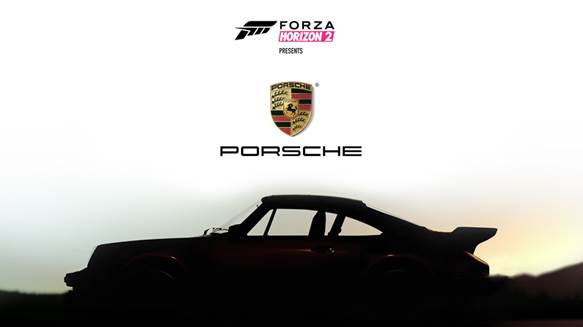 Published on June 12th, 2015 | by admin
Xbox Newsbeat – 12 June 2015
Porsche Returns to Forza with Forza Horizon 2 Porsche Expansion
The legend returns to the Forza franchise.
Racing fans rejoice – Porsche is coming to Forza Horizon 2! Arriving on June 9 for Xbox One, the Forza Horizon 2 Porsche Expansion will bring ten amazing Porsche models for the first time to an Xbox One Forza game. With Porsche models like the 1989 944 Turbo, the 2003 Carrera GT, and, perhaps the most exciting Porsche in recent memory, the 2014 Porsche 918 Spyder, the Porsche Expansion Pack will give fans the chance to explore southern Europe in some of the legendary German manufacturer's most beloved cars.
In addition to an amazing line-up of cars, the Forza Horizon 2 Porsche Expansion will include 10 new Porsche-themed Bucket List events in Forza Horizon 2, 10 exclusive Porsche Rivals events, and 15 achievements worth a total of 500 Gamerscore points on Xbox Live. Bringing Porsche to Forza Horizon 2 is fantastic news for Xbox fans and, even better, it's just the start! We're excited to share that we are working together with Porsche and EA to deliver the Porsche experience to Forza Motorsport 6 players in 2016. We'll have more details to share in the future on the integration. The Forza Horizon 2 Porsche Expansion is now available on Xbox One for $13.45 in the Xbox Store or through the Forza Hub app for Xbox One. 
To see the full list of cars included in the new pack, or for any assets you may require, check out the Xbox Wire.
New Xbox One 1TB Console Unveiled with Redesigned Controller
Plus, details on the new Xbox Wireless Adapter for Windows!
Since Xbox One launched, one of the most frequent requests from fans is to add more storage to their consoles. Today, we're unveiling the Xbox One 1TB console, with a new matte finish and more storage for your games and media, making it the best place to play the biggest blockbusters this holiday like Halo 5: Guardians, Rise of the Tomb Raider, and Forza Motorsport 6. Only Xbox offers the most choice when it comes to storage options, now with increased on-board storage as well as the capability to extend game storage by adding an external USB 3.0 drive. 
But that's not all. We're also including our newly designed Xbox One Wireless Controller that now comes with a 3.5mm stereo headset jack, and Halo: The Master Chief Collection, the definitive Halo experience on Xbox One. Fans will be able to purchase the new controller from June 24 2015 as a standalone item in a new camouflage design in silver and black as the Xbox One 'Special Edition Covert Forces' Wireless Controller ($84.95 AUD RRP, limited time only), with a black version coming soon for $79.95 AUD RRP. Xbox One 1TB consoles will start shipping to retailers June 24 in Australia and will be available starting at $549 AUD RRP.
And finally, as we mentioned at GDC, we are committed to designing Xbox accessories to support both Xbox and Windows 10. We are pleased to announce that starting this fall, you'll be able to purchase the Xbox Wireless Adapter for Windows to enjoy the freedom and convenience of the wireless controller on Windows 10 PCs, laptops, and tablets. With the Xbox Wireless Adapter for Windows, you'll simply plug the Adapter into the USB 2.0 or 3.0 port of your Windows 10 PC and bind the Adapter to your Wireless Controller to enable the same gaming experience you're used to on Xbox One, including in-game chat and high-quality stereo audio. The Xbox Wireless Adapter for Windows will be available soon for $39.95 AUD RRP.
You can find further details and any media assets you may require at the Xbox Wire.
Introducing 'The Coalition' – A Message from Rod Fergusson
Black Tusk Studios now known as 'The Coalition', working on new Gears of War project
"Hi everyone – I'm Rod Fergusson, former studio head of Black Tusk Studios. It's not what you think. Beginning today, the Vancouver-based Xbox team working on the Gears of War franchise will be known as The Coalition. What's in a name? In short, The Coalition speaks to who we are as a team, and what it is we're working on. A coalition is a team of diverse individuals working together for a common purpose, a concept that we feel describes our studio quite well. Fans will also recognise the Coalition of Ordered Governments (COG) from Gears of War lore. When people hear 343 Industries, they associate it with Halo; when they hear Turn 10 Studios, they know that's who makes Forza. Moving forward, when you hear The Coalition, we want you to think of Gears of War. Speaking of Gears of War, we're getting close to E3, where we will share more on what's next for Gears of War. Specifically, Gears fans should be sure to tune in to Xbox Daily: LIVE @ E3, on Tuesday, June 16 at 9 a.m. AEST to see what we're working on."
To view Rod's video message, please visit the Xbox Wire.
Microsoft Store Releases Xbox One Gaming Codes for Instant Play
Australian consumers now given more ways to pay and play
Xbox gamers in Australia now have the opportunity to bolster their gaming collection though the Australian MicrosoftStore.
Xbox One titles, including "Mortal Kombat X", "Tomb Raider" and "Grand Theft Auto V," are now available as digital codes, allowing customers to pay and play in just a few clicks.  Once purchased, Microsoft online store customers will be given a code that they can redeem immediately that enables them to download the full game straight to their Xbox.
The library currently includes favourites and new comers such as:
"Sleeping Dogs: Definitive Edition"
"Resident Evil Code: Veronica X"
"Tomb Raider: Definitive Edition"
"Grand Theft Auto V"
"Resident Evil HD Remaster"
"Batman Arkham Knight"
"Wolfenstein The Old Blood"
"Borderlands: The Handsome Collection"
"Battlefield Hardline Deluxe Edition"
"Battlefield Hardline"
"Evolve"
"Mortal Kombat X Premium Edition"
"Mortal Kombat X"
New game codes will be continually added to the Microsoft online store providing gamers with a constant assortment of titles to choose from. In addition, customers looking for a new Xbox One can purchase online at Microsoft Store and receive the following deals:
Buy Xbox One + Kinect and get 2 free games and a 3-month Netflix subscription
16-19 June: Save $75 off Xbox One consoles
20 – 30 June: Buy Xbox One and get up to 4 free games
For more details, please visit the Microsoft Australia Store.
And, as a reminder – Xbox at E3 2015: Everything You Need to Know
We've got an amazing lineup planned for E3 2015!
E3 2015 is almost here and, as usual, Xbox will be at the annual video game trade show in full force. To kick things off, this year's Xbox E3 2015 briefing starts on Tuesday, June 16 2:30 a.m. AEST. You'll get in-depth looks at upcoming games coming in 2015 and beyond. We'll give you a rundown of the things you should be looking forward to in Xbox gaming for the foreseeable future.
You can watch the Xbox E3 2015 Briefing live on Xbox One, Xbox.com, Xbox 360, and Windows Phone. Regardless of how you catch the show, don't forget: it all starts on Tuesday, June 16 2:30 a.m. AEST.
We're also hard at work preparing for our Xbox Daily: LIVE @ E3 show, which covers anything and everything Xbox-related during E3. During these live shows, you'll get breaking news, exclusive announcements, new trailers, game demos, and interviews with the people behind your favourite video games. The one-hour show will be hosted by Larry "Major Nelson" Hryb and Graeme "Acey Bongos" Boyd. We've got an exciting lineup of co-hosts on tap this year, including Blair Herter, Tiffany Smith, iJustine, Andy "Bravo" Dudynsky, Alex "Goldenboy" Mendez, and Smosh Games' David "Lasercorn" Moss, Joshua "The Jovenshire" Ovenshire and Amra "Flitz" Ricketts.
Plenty of guest stars and industry heavy-hitters are booked for Xbox Daily: LIVE @ E3, including Head of Xbox Phil Spencer, as well as representatives from 343 Industries (Halo 5: Guardians), Turn 10 Studios (Forza Motorsport 6), Crystal Dynamics (Rise of the Tomb Raider), and others. We'll also be taking a look at the upcoming film "Terminator: Genisys", and will debut a brand-new clip from the movie during one of our episodes.
Xbox Daily: LIVE @ E3 will air on Tuesday, Wednesday, and Thursday – June 16-18 – starting at 9 a.m. AEST. You can stream it live on Xbox One and Xbox 360 consoles, or at Xbox.com (on your desktop or mobile device). Each show will also have interactive experiences created just for fans watching live on Xbox One. Make sure to download the free Xbox Live Event interactive app (XLEi app) on your Xbox One or XLE on your Xbox 360 in advance to prepare for all the fun! And for anyone who can't make it, we'll post recaps and full VOD downloads of each episode shortly after they air. There's a teaser trailer at the link below, check it out and get psyched!
For our PC gaming fans already getting excited for the upcoming release of Windows 10 on July 29, we recently announced that we'll be co-sponsoring the PC Gaming Show on June 17 from 10:00 a.m. – 1 p.m. AEST. Head of Xbox Phil Spencer and key members of the team will be showing off some great gaming experiences for Windows 10 (and maybe even a surprise), so be sure to catch the livestream of the show on the official PC Gaming Show site or on Twitch.