Games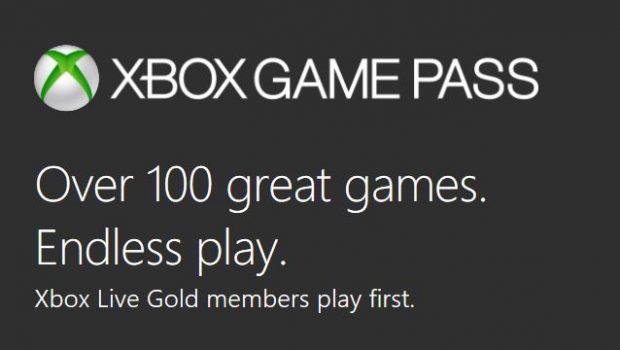 Published on May 25th, 2017 | by Admin
Xbox Game Pass Launches June 1 with 100+ Games; Early Access for Gold Members Starts Today
Games games and more games! Xbox have launched an amazing new service called XBOX GAME PASS which launches 1 June with over 100 games from the Xbox One and Xbox 360. Not only that, it boasts some amazing titles like Halo 5: Guardians, LEGO Batman to classics such as Bioshock Infinite and SEGA's Vintage Collection: Streets of Rage. You might be thinking what's the catch? There's actually no catch and even if you're not an Xbox Live Gold member, you can still access all these titles for just $10.95 per month but you can't challenge others online.
It's definitely some awesome value for money and these titles will actually download to your Xbox One.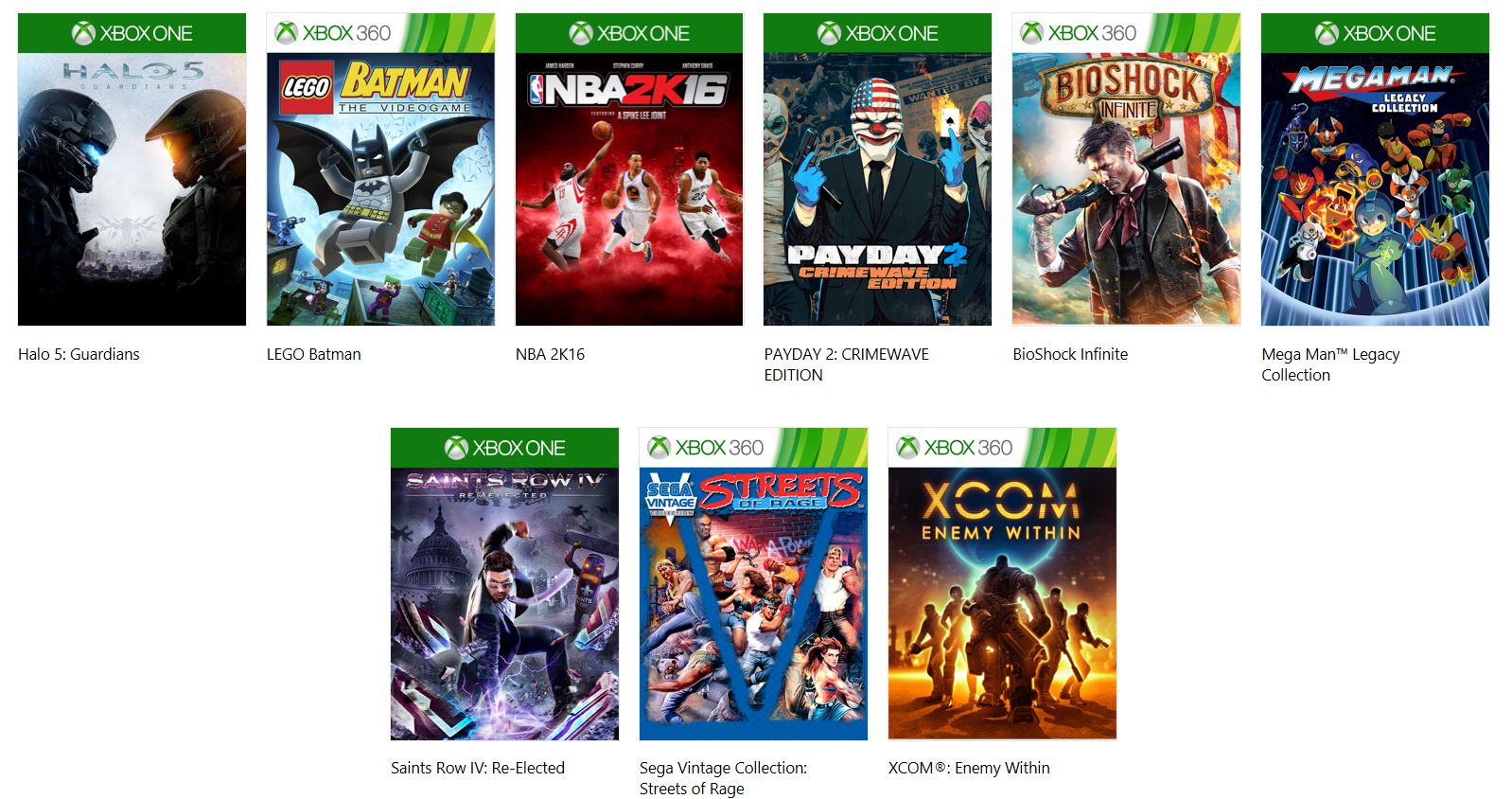 A World of Keflings
Age of Booty
Banjo Kazooie: N n B
Banjo-Kazooie
Banjo-Tooie
BC – Rearmed 2
BioShock
BioShock 2
BioShock Infinite
Blood Bowl 2
Borderlands
Bound by Flame
Braid
Brothers: a Tale of Two Sons
CAPCOM ARCADE CABINET
CastleStorm
Comic Jumper
Comix Zone
D4: Dark Dreams Don't Die
de Blob 2
Defense Grid
Defense Grid 2
DIG DUG
DmC Devil May Cry: Definitive Edition
Double Dragon Neon
Dungeons & Dragons: Chronicles of Mystara
Fable III
Farming Simulator 15
Final Fight: DblImpact
FLOCK!
Galaga Legions DX
Gears of War
Gears of War 2
Gears of War 3
Gears of War: Judgment
Gears of War: Ultimate Edition
GRID 2
Halo 5: Guardians
Halo: Spartan Assault
Hexic 2
Iron Brigade
Jetpac Refuelled
Joe Danger 2: The Movie
Joe Danger Special Edition
Joy Ride Turbo
Kameo
Knight Squad
KOF98UM
Layers of Fear
LEGO Batman
Lumo
Mad Max
MASSIVE CHALICE
Max: The Curse of Brotherhood
Mega Man™ Legacy Collection
Metal Slug 3
Monday Night Combat
Ms. Splosion Man™
MX vs ATV Reflex
N+
NBA 2K16
NEOGEO BATTLE COLISEUM
OF: Dragon Rising
OlliOlli
PAC-MAN CE DX+
PAC-MAN MUSEUM
PAYDAY 2: CRIMEWAVE EDITION
Perfect Dark Zero
Pumped BMX +
Resident Evil 0
Sacred 3
Saints Row IV: Re-Elected
Sam&Max Beyond Time…
Sam&Max Save the World
Samurai Shodown II
ScreamRide
Sega Vintage Collection: Alex Kidd & Co.
Sega Vintage Collection: Golden Axe
Sega Vintage Collection: Monster World
Sega Vintage Collection: Streets of Rage
Shantae and the Pirate's Curse
SOULCALIBUR
SOULCALIBUR II HD
Spelunky
Splosion Man
Stacking
Strider
Sunset Overdrive
Super Mega Baseball: Extra Innings
Super Time Force
TEKKEN TAG TOURNAMENT 2
Terraria
The Book of Unwritten Tales 2
The Golf Club
The Maw
The Swapper
Toy Soldiers
Toy Soldiers: Cold War
Virtua Fighter 5 Final Showdown
Viva Piñata
Viva Piñata: TIP
WWE 2K16
XCOM®: Enemy Within
Check out the official statement from Xbox below…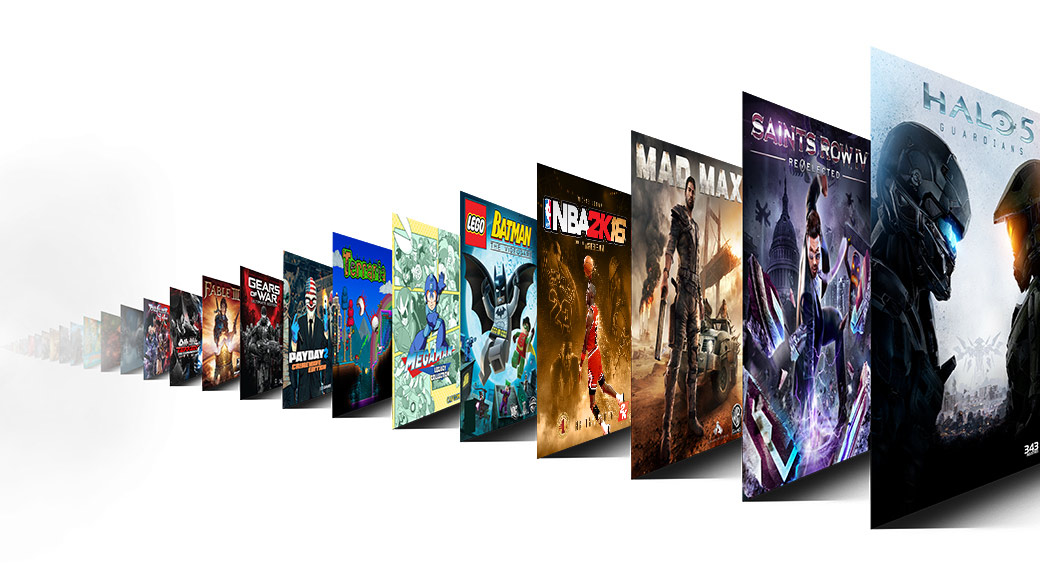 Today, the Xbox team announced that Xbox Game Pass will be launching broadly June 1 with exclusive Early Access for Xbox Live Gold members starting today.
In case you're not familiar, Xbox Game Pass is a new digital subscription service that gives you unlimited access to over 100 Xbox One and Backward Compatible Xbox 360 games for $10.95 AUD per month. Xbox Game Pass joins other programs unique to the Xbox platform, including Xbox One Backward Compatibility and Xbox Play Anywhere.
Note that all 100+ games in the Xbox Game Pass catalogue will download in full fidelity so you won't have to worry about streaming or connectivity issues.
We hope you enjoy Xbox Game Pass. For more information on today's announcement, please visit Xbox Wire.6