Games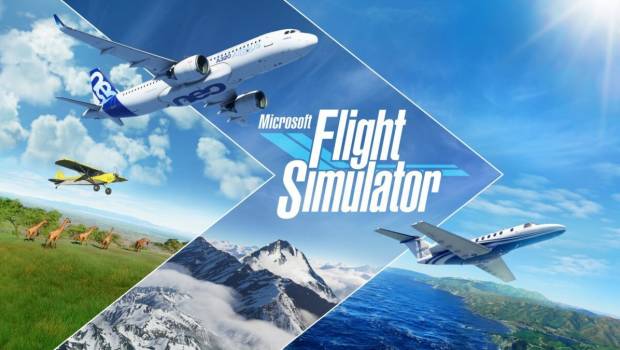 Published on August 31st, 2020 | by Admin
Xbox Game Pass Ensures You Always Have Something To Play
With Xbox Game Pass, you always have something new to play. Whether you're looking for a top-notch simulator, a narrative-driven experience, or a shot of nostalgia, you can immerse yourself into a deep library of more than 100 genre-defining, high-quality console and PC games.
On day of launch, every Xbox Game Studios title will be available on Xbox Game Pass, providing subscribers with an ever-growing diverse line-up of games to jump in and play. This includes the very recent Microsoft Flight Simulator, defined as a "generation defining" title, DontNod's next narrative driven game Tell Me Why and the remake and return of cult-classic, Battletoads.
There's so much available to subscribers on Xbox Game Pass, so why don't you try one of these new titles being added to the ever expanding catalogue or jump back into an old-time favourite?
Microsoft Flight Simulator
A recent release, Microsoft Flight Simulator has received rave reviews from critics and fans alike, dubbed as an "incredible" and "generation defining" game. The next generation of one of the most beloved simulation franchises, Flight Simulator lets you fly anywhere around the world.
With that in mind, grab an old joystick, craft your flight plan, choose an aircraft and take to the skies in this visually stunning epic.
Battletoads
Enjoyed your time with Rare Replay? Check out Battletoads! The cult-classic series just made a return after 26 long years…Rash, Zitz and Pimple are in for an action-packed adventure.
Featuring three-player couch co-op, Battletoads features the same challenging approach to gameplay that fans of the series will know and love.
Tell Me Why
Known for their work on the beloved Life is Strange series, DONTNOD just launched Tell Me Why – their latest narrative-driven epic, available at launch on Xbox Game Pass.
In this intimate mystery, twins Tyler and Alyson Ronan use their supernatural bond to unravel the mysteries of their loving but troubled childhood in beautiful small-town Alaska.
Almost seven years after launch, Ryse remains as one of the most visually stunning games to launch on this generation of consoles.
In Ryse, you'll take control of Marius Titus as you set out on a quest across Rome to avenge your fallen family, becoming one of the leaders in the Roman Legion along the way.
Looking for something a little crazier? Sunset Overdrive has got you covered! Sunset Overdrive throws players into Sunset City, a location overrun by mutated humans known as the OD. You'll need to work with the city's survivors to overthrow Fizzcorp, the corporation responsible for the outbreak.
Combining some tight, vertical gameplay, unique traversal options and top-notch humour, Sunset Overdrive is a game that all of you Xbox Game Pass aficionados need to check out!
Rare Replay has not only been a hit with fans, but a celebration of one of the most prolific collection of games and much-loved developers in the industry.
With a 30-year celebration comes 30 games. Rare's classic titles are all available in this one offering, which even includes additional features such as snapshot challenges and a whopping 200 achievements.