Games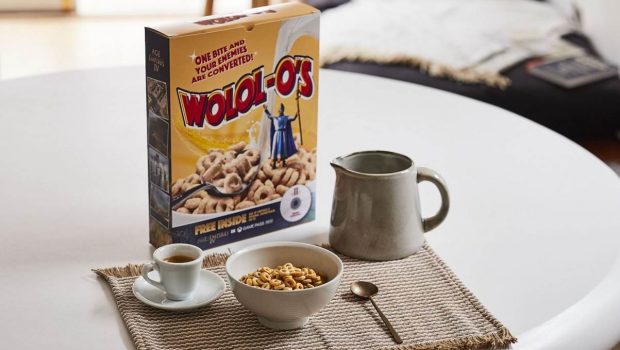 Published on October 26th, 2021 | by Adrian Gunning
Xbox creates its own cereal, WOLOL'Os to celebrate the launch of Age of Empires IV
Xbox ANZ has turned back time and given Aussie gamers a wonderful blast from the past by reviving the incredibly popular Age of Empires and breakfast cereal combination. But this time, Xbox has taken it one step further and created its own Age of Empires cereal – introducing WOLOL'Os.
For many Age of Empires fans, there's a chance their entry point into the franchise came from receiving a free CD in their cereal over 20 years ago, kickstarting their love of RTS games. Now many years on with the launch of Age of Empires IV, a few lucky fans can combine their love of Age of Empires with this limited-edition cereal.
With the name of the cereal deriving from the battle cry of the priest in the early edition of the game, believe or not, but WOLOL'Os is a real and completely edible cereal! Packed full of goodness to help build strong and healthy strategic minds, this cereal is not only a great way to start your day but also a sure way to convert your enemies!
Xbox couldn't just leave it at cereal and like any commercial from two decades ago, we'd be missing a trick by not saying "But wait! There's more!" For the lucky fans that do get their hands on the cereal, they'll also get a 12-month subscription to Xbox Game Pass for PC to be able to play Age of Empires IV (launching on Game Pass on October 29) as well as a CD with the Age of Empires II original soundtrack to really take them back to the early days.
Tania Chee, Xbox Business Lead for ANZ, said "We know how popular this promotion was so we thought we would try and recreate a pivotal moment for many gamers. Receiving a CD in a cereal box all those years ago would have been the first gaming moment for many and kick-started a lifelong passion, so with the much-anticipated release of Age of Empires IV, we're thrilled to be able to have a bit of fun with this throwback. Age of Empires IV is a brilliant game, and we can't wait for fans to start playing and developing their civilizations."
Xbox fans across Australian and New Zealand can get their hands on one of the ten limited edition WOLOL'Os Cereal boxes by liking and sharing the competition post on the Xbox ANZ Facebook page.
Only a few questions remain for the ten lucky winners; do you have a CD player to listen to the soundtrack and are you eating the cereal or are you keeping it as a memento?