Events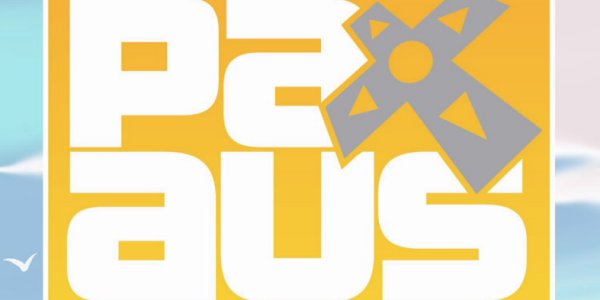 Published on October 29th, 2014 | by Admin
Xbox Australia showcases one of the world's largest ID@Xbox line-ups for PAX AU 2014
Celebrating local and international developers of the ID@Xbox programme with hands-on opportunities for all PAX attendees
SYDNEY, AUSTRALIA – October 29, 2014 – Xbox Australia today announced its line-up for PAX 2014, with one of the world's largest showcases of ID@Xbox titles on display on the Xbox booth at the Melbourne Convention & Exhibition Centre from October 31st – November 2nd.
Xbox Australia is committed to supporting developer talent, bringing local Australian game content to a global audience via Xbox One with hundreds of developers currently participating in the ID@Xbox programme.
PAX 2014 attendees can get hands on experience with all that ID@Xbox has to offer, with 19 Xbox One consoles at the Xbox booth dedicated to the latest and greatest independent developer titles, with some available now and others in development.
This year, attendees can also join Chris Charla, global head of ID@Xbox, who will be leading a discussion with Australian industry experts on how to build great games for Xbox One and the best ways to get into Aussie game development. Travis Plane, Director of Publishing at Surprise Attack Games, Seon Rosenblum from 3 Sprockets and Benjamin Lee from Blowfish Studios will add their voice to the panel and share their experiences to date with the programme. The panel is open to all PAX guests and will run from 3pm-4pm on Friday 31st October in the Drop Bear Theatre at PAX AU expo.
"It's great to be able to come to Australia to meet the innovative and cutting edge developers here who are bringing amazing games to the Xbox One," said Chris Charla, Global head of ID@Xbox. "We're really excited to be hosting a number of titles from Australian developers at PAX Australia 2014 and allowing attendees to experience the games for themselves."
Australian independent games label Surprise Attack Games and local Melbourne developer Samurai Punk also announced today Screencheat, their new ID@Xbox title, will be playable at the show.
"Bringing our games to Xbox One is a massive priority for us and we're delighted to have Screencheat at the Xbox One booth at PAX," said Chris Wright, Managing Director at Surprise Attack Games. "The support we've received from the ID@Xbox team to date has been fantastic. The programme removes so many of the barriers that talented independent teams face in making games for console."
Some of the great ID@Xbox titles on show at the Xbox booth this year include:
·         #IDARB – Other Ocean
·         Aztez – Team Colorblind
·         Fenix Rage – Reverb Triple XP & Green Lava Games
·         Gunscape – Blowfish Studios
·         Hyper Light Drifter – Heart Machine
·         Knight Squad – Chainsawesome Games
·         Lifeless Planet – Stage 2 Studios
·         Lovers In A Dangerous Spacetime – Asteroid Base
·         Never Alone – E-Line Media & Upper One Games
·         No Time To Explain – tinyBuild Games
·         Siegecraft Commander – Blowfish Studios
·         SlashDash – Nevernaut Games
·         Spectra – Gateway Interactive
·         Threes! – Hidden Variable & Sirvo
·         Unmechanical Advanced Edition – Grip Digital
·         Volgarr the Viking – Crazy Viking Studios
·         Chariot – Frima Studio
·         Screencheat –  Surprise Attack Games & Samurai Punk
·         Overruled – Team 17
·         The Escapists – Team 17