Games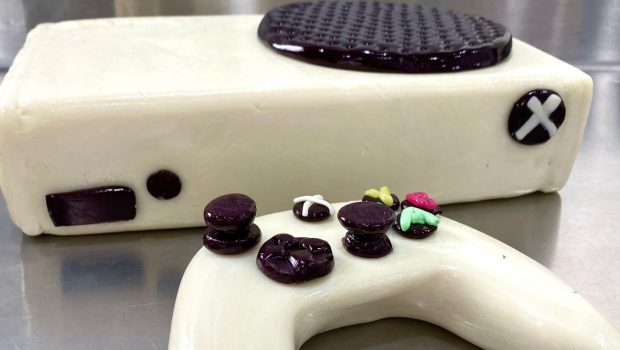 Published on June 21st, 2022 | by Admin
Xbox ANZ Partners With Sticky Candy To Create Edible Replica Xbox Series S
Australian artisan sweet-makers, Sticky, make candy – pure, but never simple. This month, Xbox ANZ has offered the popular confectioners their latest challenge – hand sculpting a life-size Xbox Series S out of rock candy.
Over the course of four hours, the talented artists at Sticky worked on moulding and sculpting sugar dough into a custom creation which replicates the sleek and stylish design of the Xbox Series S and an accompanying controller.
"We set out to make something unique, while also replicating every aspect of the controller and console as accurately as possible, says David King, Founder of Sticky, "we still wanted to maintain that it was candy though, so we opted against moulds or using a sugar substitute to ensure it tastes as good as it looks."
For our lucky fans sporting a sweet tooth, the apple-flavoured Xbox Series S and edible wireless controller will be up for grabs on the Xbox ANZ Facebook page. Let us know what video game character you would turn into candy for your chance to win!
Shaping candy is as much a process of patience as it is accuracy. The team focused on capturing the core elements of the Xbox Series S itself, whilst maintaining the integrity of the molten sugar as the core of each and every part. To watch the process, head over to Xbox ANZ's and Sticky's TikTok channels.