Games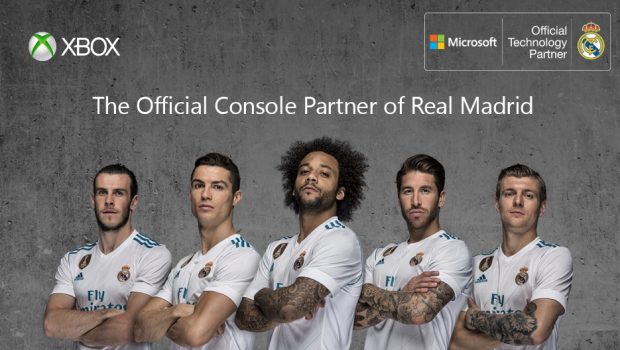 Published on November 16th, 2017 | by Admin
Xbox announces partnership with Real Madrid and new type of football gaming tutorial
LEARN THE SKILLS OF REAL MADRID STARS IN THIS REAL-LIFE FOOTBALL GAME TUTORIAL 
On 16 Nov., Xbox kicks off a new type of football gaming tutorial for you to learn the moves of your favourite players from the world's greatest club, Real Madrid. Not only that, Xbox's Twitter account will translate in real-time the moves and skills from Real Madrid matches into the corresponding Xbox button combinations.
The Xbox campaign features Real Madrid greats Ramos, Modrič, Isco, Vazquez, and Ceballos in a live action film, demonstrating how gamers can recreate their moves on Xbox. This is more than just another campaign – it combines entertainment and a tutorial, together making you better at playing virtual football.
In effect, this means that while a gamer is watching 'los Blancos' play football, Xbox's Twitter feed will teach them how to replicate their moves on Xbox.
For more information on the Xbox-Real Madrid partnership, see here: https://news.xbox.com/2017/07/19/xbox-official-console-partner-real-madrid/