Games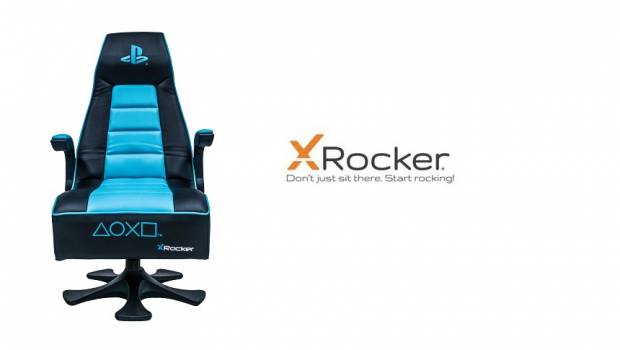 Published on March 16th, 2018 | by Admin
X Rocker and Bluemouth Join forces!
Melbourne, March 16th, 2018 – X Rocker and Ace Casual are excited to announce their new cooperation with Bluemouth Interactive to bring their gaming chair products to Australia! This new partnership will provide Australian customers with access to the innovative and game changing product range that X Rocker has to offer.
More than just a chair company, X Rocker's key focus is to provide comfort with a point of difference.
Project Manager for X-Rocker UK, Gareth Case said "We are excited to be joining forces with Bluemouth Interactive and with this new partnership; we look forward to increasing this lead in Australia and beyond."
Managing Director of Bluemouth Interactive, David Provan is thrilled to partner with X Rocker in this region.
"At a time when gamers throughout Australia and New Zealand are consuming more hours of entertainment than ever, they are not only looking for the utmost quality and comfort, but something to fully immerse themselves into that experience. X Rocker are innovators in a rapidly-expanding segment, and we look forward to bringing their design and technical expertise to our shores."
X-Rocker's line-up of gaming chairs is open to everyone, from gift buyers to hard-core gamers. Featuring a range that incorporates a host of specifications from standard stereo audio systems to fully featured audio setups that include wireless/Bluetooth technology, dedicated vibration motors and more.
Thanks to this strong range of features, design philosophy and commitment to quality, X Rocker has enjoyed success as the best-selling gaming chair brand globally.
Utilising high end ergonomic designs and technology, X Rocker will also offer a range of premium PC office/gaming chairs at competitive price points that will appeal to the most discerning of gamers!
The X Rocker range will be available in Australia from late May 2018.