Comics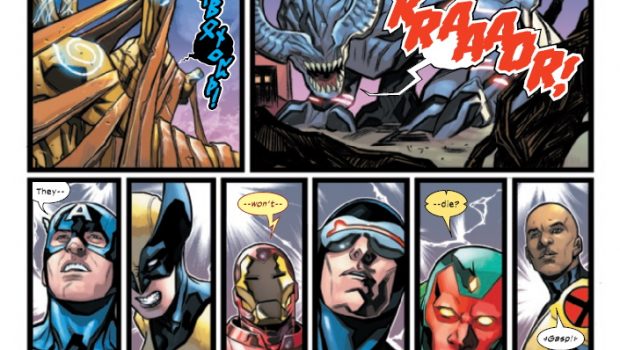 Published on October 25th, 2021 | by Tim Chuma
X-Men: The Trial of Magneto #3 (2021) Review
Summary: I am lost and this is only three entires into this story. They do not really explain what is going on at all. Maybe wait until they release a collected edition.
Having believed that the Scarlett Witch had been killed and Magneto was her murder, the Avengers and X-Men are surprised to find her but she does not remember them or her own children. Meanwhile kaiju attack the island for some unknown reason and our heroes are forced to split up to fight them.
This is only a limited run series but I am lost. Something important has happened in the two previous episodes of this storyline that they don't really explain and expect you know what is going on already.
It does not seem to be a crossover event between any of the other series of the characters involved as I had not heard of any big announcements. Even for fans of the recent Wandavision I would recommend maybe waiting for the collected edition of this story to come out so you can read it all at once.
If you still want to read it maybe go back and read the first two entries in the series first. I would not go out of my way to read this one however.
Comic details:
Writer: Leah Williams
Penciler: Lucas Werneck
Cover Artist: Valerio Schiti
Publisher: Marvel
Published: October 20, 2021