Comics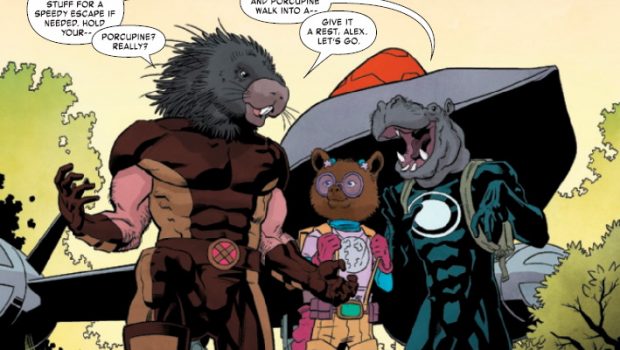 Published on September 12th, 2022 | by Tim Chuma
X-Men & Moon Girl #1 (2022) Review
Summary: A mark of a good story is that you want it to keep going, this one wrapped out in pretty quick time compartively, nice and pacy.
The end of this particular storyline where Wolverine and Captain Marvel have to help Moon Girl rescue Devil Dinosaur from counter-earth that is populated by animal men before the High Evolutionary floods the earth with dinosaur clones.
I had stepped out for a moment on this series and then it was over which is a shame as I was looking forward to it continuing a bit longer. On the plus side there is a new streaming series coming out next year which this introduces more people to the character so they can enjoy it then.
Moon Girl is cool in this and it is funny when Wolverine complains about having to pretend to be a cute animal as he does not like being thought of that way.
Didn't think they could have a character like Wolverine in a series meant for younger readers but they manage it as he doesn't get too carried away.
Worth a look if you like the main character or want to see Wolverine pretending to be an animal man other than a wolverine of course.
Comic details:
Writer: Mohale Mashigo
Penciler: David Cutler
Cover Artist: Alitha E. Martinez
Publisher: Marvel
Published: September 07, 2022