Blu-ray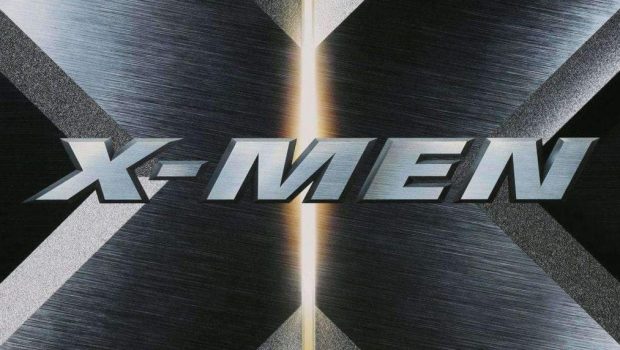 Published on May 5th, 2019 | by Tony Smith
X-Men 4K UHD Review
Summary: The original X-Men are back in glorious 4K UHD that allows fans and newcomers to experience all again from the start
Born into a world filled with prejudice are children who possess extraordinary powers — the result of unique genetic mutations. Under the tutelage of Professor X (Patrick Stewart), the outcasts learn to harness their powers and must now protect mankind from the evil Magneto (Ian McKellen). This first chapter of the X-Men saga features an all-star cast, including Hugh Jackman, Halle Berry, Anna Paquin and Rebecca Romijn.
Mankind fears what it doesn't understand
– Magneto
The X-Men are back in glorious 4K UHD and is the film which started it all for this franchise that is directed by Bryan Singer and written by David Hayter. While based in the Marvel comic book universe and due to licensing when this film was originally released, the X-Men characters are on their own world as we follow a group of mutants who have been given superpowers courtesy of their mutated genetic makeup.
X-Men also has a stellar cast of actors that includes Hugh Jackman, Patrick Stewart, Ian McKellen, Halle Berry, Famke Janssen, James Marsden, Bruce Davison, Rebecca Romijn-Stamps and Anna Paquin. Needless to say, the casting was perfect as these actors successfully bring their comic book counterparts to life as the world is split between two fighting factions, those led by Professor Xavier (Patrick Stewart) who wants mutants to coexist with non-mutants and those following the self-righteous Magneto (Ian McKellen) that wants mutants to reside above mankind.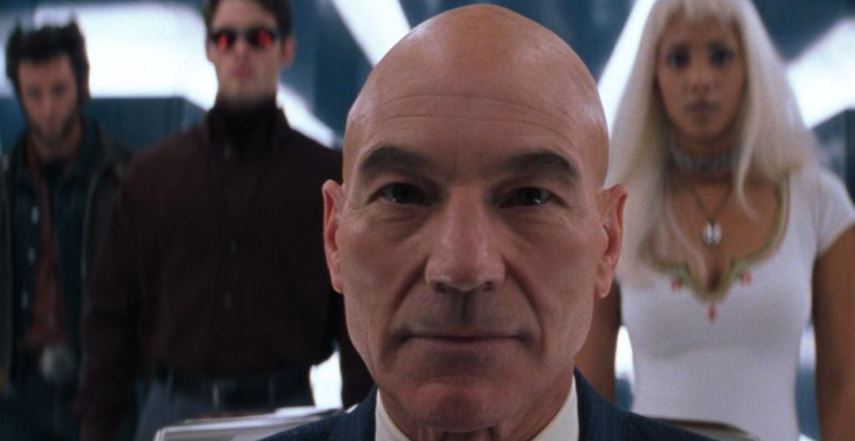 While X-Men is an origin story of sorts, it wasn't until the later incarnation of this franchise that we received a true origin but nonetheless, it introduces the characters well, including their history, motivations and personalities. Cue in heroes such as Wolverine (Hugh Jackson), Storm (Halle Berry) and Cyclops (James Marsden) as they take on the loyalists of Magneto and this film makes for classic superhero storytelling of good versus evil.
It's also an action blockbuster with some great over the top battles and destruction as these heroes and villains duke it out. Dialogue is a little clichéd at times but this is the superhero genre we're talking about so it is expected but overall, it's a fun and exciting story from start to finish and more importantly, the actors really get into the headspace of the characters that they play.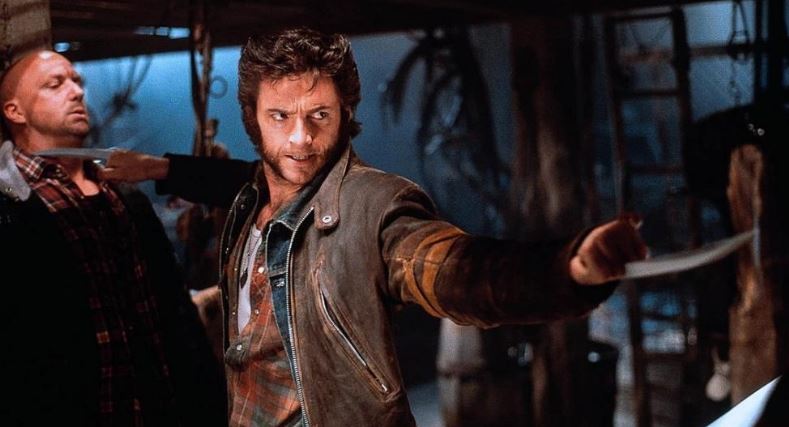 However we're here about the 4K UHD right? You betcha! Courtesy of a new scan of the film, it has been digitally remastered which makes the images crystal sharp plus super vibrant colours that looks amazing on this medium. Blacks are also deeper and there is thankfully a lack of grain for the most part which definitely makes the difference between Blu-ray and 4K UHD noticeable. Surprising the CGI effects also stand-up today… well a majority.
Adding to the video quality is the DTS-HD Master Audio 5.1 mix which goes hand-in-hand with the story and the video quality. With that said, audio is super clear and this is one movie that should be listened to loud, including on a surround sound system. Adding to the presentation is  commentary by the legendary Bryan Singer and Brian Peck who go into the creation and beyond of this film.
Final Thoughts?
If you're a fan of the original X-Men film and want to experience it again in glorious 4K UHD, this is the time. And for those who have never seen the film, this is also the perfect time to check out on this premium format. All in all, a good story, awesome characters and it looks totally impressive on 4K UHD!
Recommended!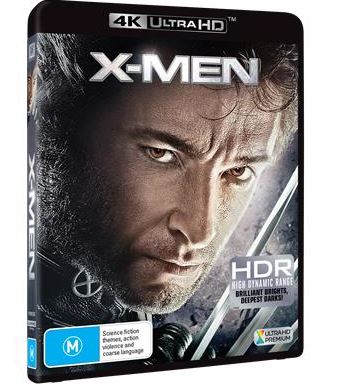 4K UHD Details
Director – Bryan Singer
Actors – Hugh Jackman, Patrick Stewart, Ian McKellen, Famke Janssen, James Marsden, Halle Berry, Anna Paquin
Film Genre – Action
Label – 20th Century Fox
Region Coding – B
TV Standard – HD
Rating – M
Consumer Advice – Science fiction themes, action violence and coarse language
Year of Release – 2000
Primary Format – Movies/TV – 4K Ultra HD