Events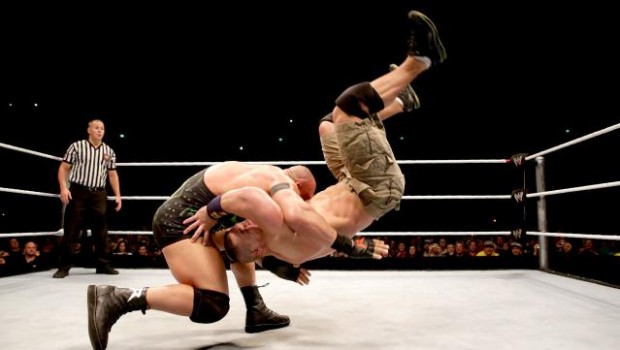 Published on September 27th, 2013 | by Admin
WWE WORLD RAW TOUR 2013
Melbourne Australia
What do you get when you combine divas, villains and heroes together at Rod Laver Arena? The answer is a superstar wrestling spectacular called the WWE WORLD RAW TOUR that stars John Cena, Ryback, Miz, Antonio Cesaro, Aksana, Natalya, Jinder Mahal, The Great Khali, Heath Slater, Zack Ryder, Curtis Axel, Daniel Byran, Dean Ambrose, Roman Reigns and Seth Rollins.
For WWE fans, that's a megastar line-up that will give them a night to truly remember!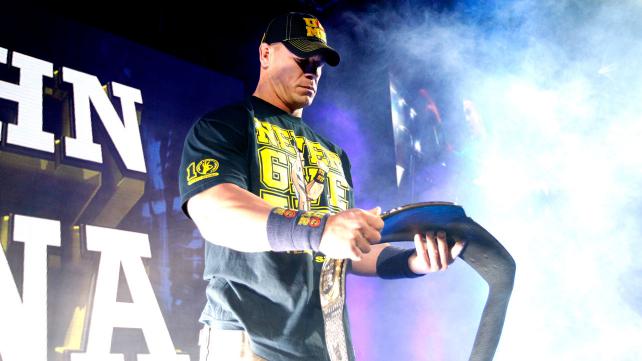 Pictures courtesy of WWE
This two and half hour wresting extravaganza ticks all the right boxes for the WWE fans and begins with Miz vs. Antonio Cesaro to help warm things up. Thankfully the Miz defeated Antonio Cesaro in a spectacular finale where Miz performed an amazing reverse wrestling manoeuvre to win the match. Next up were the beautiful WWE Divas, Aksana and Natalya as they wrestled each other to victory as the crowd chanted "you can't wrestle".
In terms of the crowd, Rod Laver was packed and the energy of these wresting fans not only spurned each other on but also the wrestlers themselves. I'm guessing that this is what it would be like if you were back in Ancient Rome, watching the gladiators fight. The Melbourne fans really highlighted the WWE WORLD RAW TOUR experience, especially the great one-liners from the guy a few seats behind us.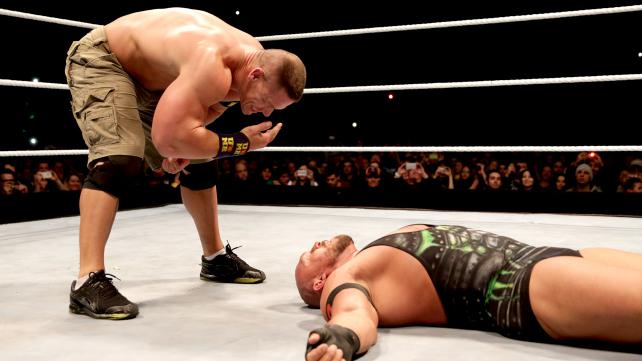 Pictures courtesy of WWE
With that said, the wrestlers are modern-day gladiators as they hold, throw and jump their way to victory. Of course WWE is as real as the clients of a Hollywood Plastic Surgeon but that's all part of the charm of TV wrestling. With punches and kicks sometimes missing their targeted by a mile, these seasoned wrestlers kept on going like it was all part of the show.
Brilliant!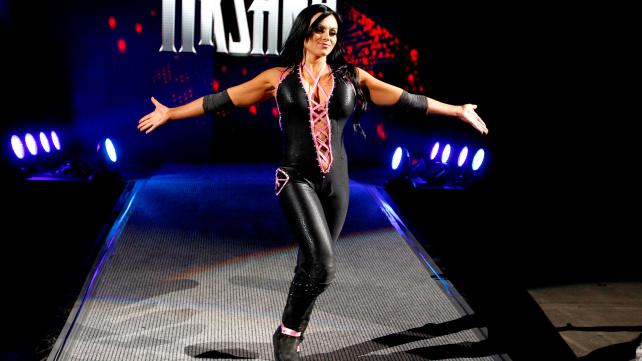 Pictures courtesy of WWE
The highlight of the 2013 Tour was the grudge match between John Cena and Ryback which could only be won if one of them was thrown through a table. As these two gladiators fought each other to supremacy the crowd went ballistic at their carefully choreographed battle that was easily worth the price of admission alone.
However the climatic match at the end was a six man match involving Byran, Shield, Kane, Reins, Rollins and crowd favourite, John Cena. This match ended the show on a high, especially seeing the human giant Kane throw these wrestlers around. With two more shows left in Australia, Adelaide and Perth, do yourself a favour and get these tickets now for a truly memorable WWE time from start to finish that must be experienced to be believed!
Very fun indeed!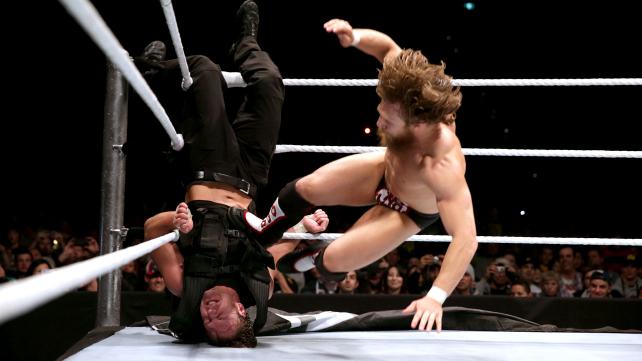 Pictures courtesy of WWE
For more information, check out www.wwe.com