Games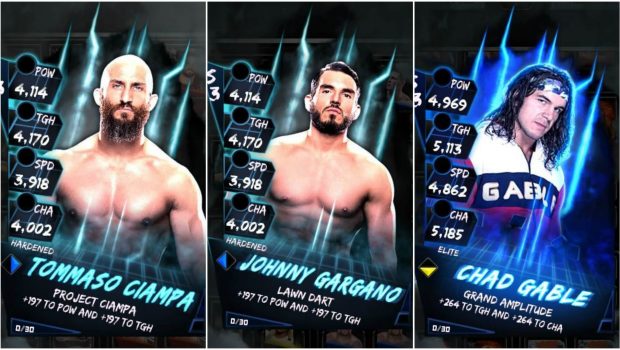 Published on June 22nd, 2017 | by Admin
WWE SuperCard – Season 3 Update 4
2K today announced availability of Update 4 to WWE SuperCard – Season 3, the latest iteration of 2K's popular WWE collectible card-battling game. Today's free update, released today for iOS and Android devices, features dozens of new cards – including a Hall of Fame pack – that enable players to kick their nostalgia into high gear.
Today's update includes:
o   A brand new Hall of Fame pack featuring over 20 cards, including Ultimate Warrior, Stone Cold Steve Austin, Shawn Michaels, "Macho Man" Randy Savage and Ric Flair, and spanning the Hardened, Elite, Ultimate and WrestleMania 33 tiers;
o   Seven new Throwback cards in the WrestleMania 33 tier, added as part of the existing Throwback+ pack;
Seven new Fusion cards for WrestleMania 33;
New Achievements and Rewards: Achievements are now tied in with the Ladder system and reward players for completing specific objectives;
New Attitudes and Credits Pack: New Attitudes and a new Credits Pack are available via the in-game store, as well as the BP Store.
Additional improvements include new deck types and enhancements to Team Battleground (TBG) mode, as well as several gameplay optimizations.