Events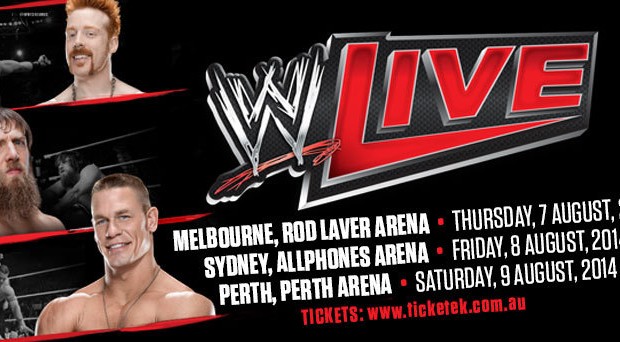 Published on August 8th, 2014 | by admin
WWE Melbourne Review (August 2014)
Summary: Once again the WWE give Melbourne one of their best shows to date in this stellar line-up of wrestlers
WWE Melbourne Review
Date: August 2014
Venue: Rod Laver Arena
Event: Wrestling
The WWE returns again to Rod Laver Arena with a spectacular wrestling line-up that included Chris Jericho, Rob Van Dam, The Miz and of course the Divas with Nikki Bella and Melbourne's very own Emma. Rod Laver was jammed packed with fans and the first fight for the night included The Usos vs Luke Harper and Erick Rowan. These wrestlers helped warm up the crowd with their over the top antics and amazing moves that even though most are well choreographed are still a treat to watch. The winner was Jey Uso who successfully won the first match of the night.
As the night progressed, fans were greeted to R-Truth vs Bo Dallas, Diego vs Fandango, Kofi Kingston vs The Miz in the Intercontinental Championship Match, Chris Jericho (Y2J) vs Bray Wyatt, the Divas (Emma and Nikki Bella vs Layla and Alicia Fox), Sheamus vs Rob Van Fam vs Cesaro for the Triple Threat Match for the United States Championship and finally the street fight of Roman Reigns vs Kane with old school Ric Flair as the special guest referee. All in all, the matches were a joy to watch with some great performances by all involved. It's also a great place to be for crowd watching too!
The highlights of the night was definitely Chris Jericho vs Bray Wyatt with Jericho winning the match, the Divas who are always a crowd favourite, especially with Emma and Nikki Bella was another impressive fight with the aforementioned divas winning the night. The epic match of the night was the Street Fight that had Roman winning the night that was made even more enjoyable with Ric Flair. Apart from the amazing atmosphere, each wrestler has their own unique introduction and theme which really draws you into the event and there was even a surprise marriage proposal by a fan with Chris Jericho playing cupid. It was definitely the place to be for wrestling fans.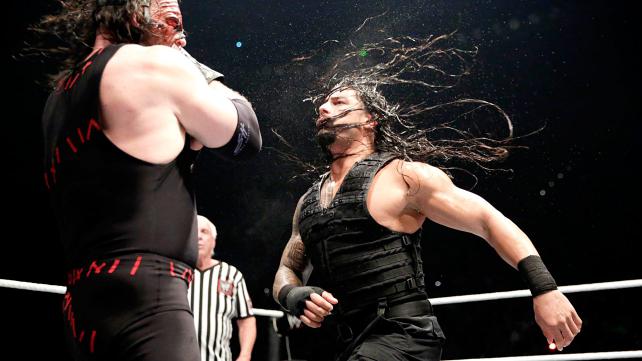 Final Thoughts?
Once again the WWE give Melbourne one of their best shows to date in this stellar line-up of wrestlers. Just be warned though that the further you get away from ring in terms of seats, it does make watching the wresting a little difficult and given that they have giant screens, it would be great if the matches were filmed for these wrestling fans.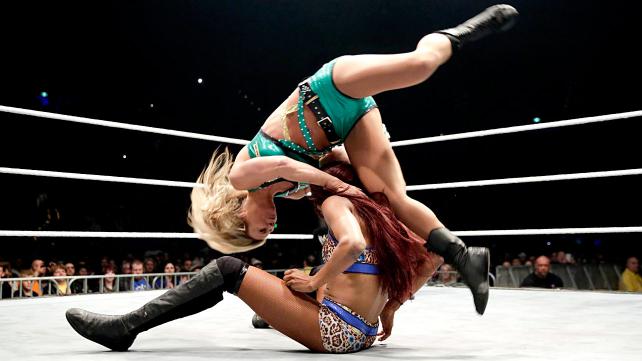 WWE LIVE TOUR DATES:
Thursday 7 August 2014 – Rod Laver Arena, Melbourne
Friday 8 August 2014 – Allphones Arena, Sydney
Saturday 9 August 2014 – Perth Arena, Perth