Games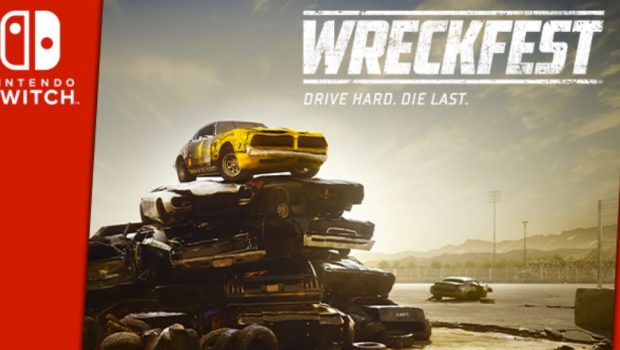 Published on June 22nd, 2022 | by Admin
Wreckfest Is At The Ready And Launches On Nintendo Switch!
Break the rules and take full-contact racing to the limit on the Nintendo Switch™ with awesome cars, intense action, and insane physics. As a demolition derby themed racing game, Wreckfest is jam-packed with upgrade and customisation options: whether you are preparing for your next derby with reinforced bumpers, roll cages, and side protectors, or setting your car up for a banger race with different engine performance parts. Every crash gets rewarded, drive clean or totally mean, it's up to you! Or take a school bus to a race and smash other cars to pieces!
The Nintendo Switch™ version offers two acquirable season packages additionally to the base game: Season 1 package includes 20 crazy and iconic vehicles, 20 insane roof decorations, and a car customisation pack with new armour, rims, and more. Season 2 package grants you access to 12 additional cars. Season packs are sold separately.
Wreckfest is out now for PC, Nintendo Switch™, PlayStation®4, Xbox One™, PlayStation®5 and Xbox Series S/X™!
Visit the Nintendo Page: https://www.nintendo.com.au/games/nintendo-switch/wreckfest