Games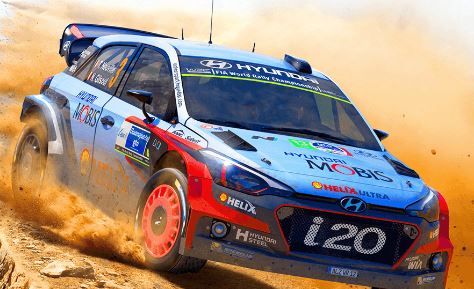 Published on October 14th, 2016 | by Admin
WRC 6 IS RELEASED TODAY!
Sydney (AUSTRALIA), October 14th, 2016 – Starting today, Bigben and Kylotonn Racing Games are inviting Australian players to experience WRC 6, the official World Rally simulation for the 2016 season, on PlayStation®4, Xbox One and PC. Take part in the most demanding motorsport challenge!
WRC 6 offers players a realistic and immersive driving experience as well as a genuine sensation of speed and danger on the roads of all the world's most famous rallies. The game includes all the hallmarks associated with WRC (drivers, cars and 11 new Super Special Stages reproduced on a 1:1 scale) as well as lots of new features: split-screen multiplayer, spectacular, varied and difficult stages, the eSports WRC Challenge and even more realistic vehicle behaviour.
Come and play the WRC 6 Challenge at Kennards Hire Rally Australia!

WRC 6 fans will be able test their skills in real-world surroundings with the WRC 6 Challenge at Kennards Hire Rally Australia next month. The WRC 6 Challenge will run from Friday 18 November to Saturday 19 November at locations in the WRC service park and Destination NSW Super Special Stage in Coffs Harbour.
The fastest WRC6 Challenge competitor each day will win a $1300+ prize pack comprising a copy of WRC 6, a PlayStation®4 Pro console and a set of top Thrustmaster® racing wheels and pedals and more. WRC 6 will be running on Next Level Racing's top of the line GTultimate V2 cockpit's which are the same simulators supplied to professional's for driver training.
The prize will be presented at the end of the rally on the official finish Podium, before thousands of spectators. Terms and conditions will be revealed on Rally Australia's website in the coming weeks.
WRC 6 is available on PlayStation®4, Xbox One, and PC.
For more information, please visit www.wrcthegame.com