Events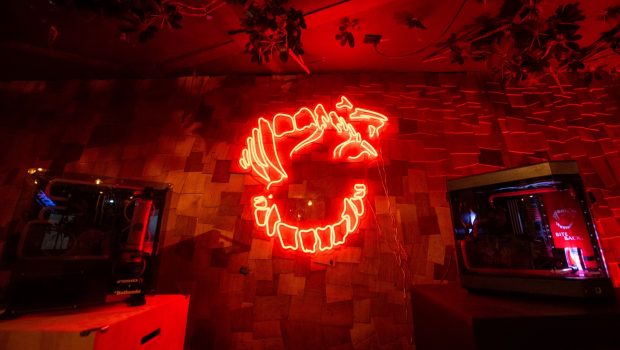 Published on October 8th, 2022 | by Adrian Gunning
Worlds of Bethesda' Interactive Experience Opens Today in Melbourne CBD During Melbourne International Games Week
This weekend gamers are invited to step into immersive experiences from the worlds and environments of their favourite past, present and future Bethesda games during Melbourne International Games Week. 'Worlds of Bethesda' opens today in the heart of Melbourne, completely transforming a venue into an exclusive playground for fans of Starfield, Redfall, The Elder Scrolls and Fallout.
From 11AM-4:30PM AEDT on Friday 7th & Saturday 8th October, 'Worlds of Bethesda' will transport attendees to a Tamrielic tavern inspired by The Elder Scrolls Online, a Reclamation Day dining area inspired by Fallout, a planetary exploration and anti-gravity space room inspired by Starfield, as well as the survivor HQ in the town of Redfall, Massachusetts. These non-gameplay experiences have all been tailored to allow passionate fans to step into the worlds they love so much.
Tickets to the event are now sold out, but fans across Australia and New Zealand can visit Bethesda ANZ on Twitter, Facebook or Instagram for photos, videos, and more information on the event.