Hardware
Published on June 14th, 2016 | by admin
World's Leading Internet TV Network Netflix Is Now Available on HUMAX PVR's
Netflix is now available on HUMAX 2tune (HDR-3000T) Personal Video Recorder. With HUMAX's unique seamless integration of the Netflix service, Netflix is available to customers in a variety of ways:
–Via a Netflix button on the Remote Control Unit,
–Direct access on Channel 366,
–Dedicated channel and description on the EPG Guide and,
–Launching within the TV Apps portal or Home screen menu.
HUMAX customers are now able to sign up for the Netflix service and easily access a broad variety of TV shows and movies, including Netflix original series House of Cards and Marvel's Daredevil.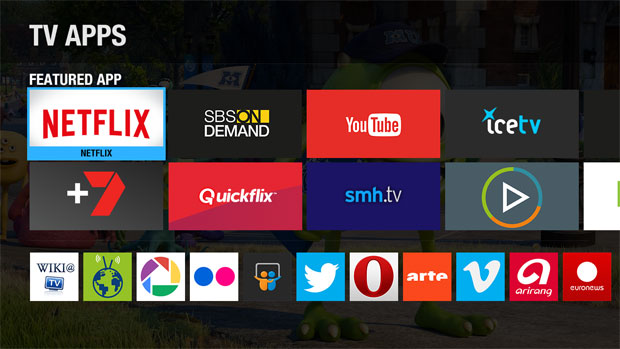 "With Netflix on 2tune, HUMAX provides the perfect home entertainment gateway allowing access to all Free-to-Air services and a large variety of streaming contents", said HUMAX Australia's Managing Director Bryce Russell.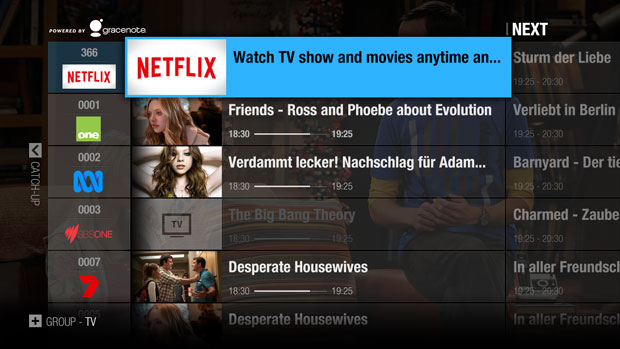 About 2tune (HDR-3000T)
2tune is a Home Entertainment Server that makes it easy to time-shift or record Free-to-Air programs, access subscription Video on Demand services like Netflix and stream live or recorded content to mobile devices. 2tune is an award winning product that is recognized as the Best PVR of the Year in 2016 by Sound and Image. 2tune is currently available in major retail stores in Australia. Please follow the link for more details http://www.humaxdigital.com/au/buy2.php.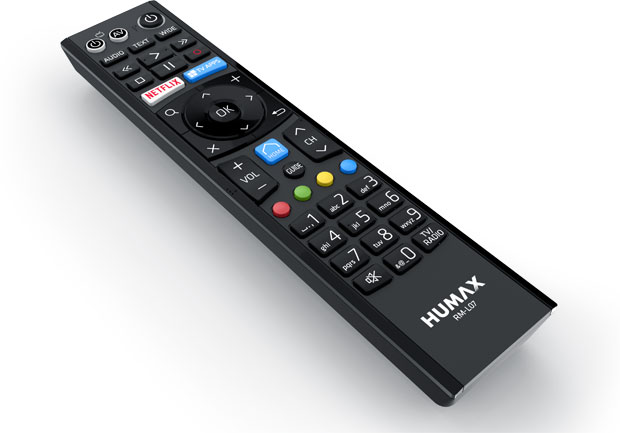 Special features of 2tune include
–Twin Tuner Quad Recorder : 2tune can record 4 different programs from 2 networks
–Streaming to Mobile Devices : 2tune can stream one live channel to smartphone or tablet while watching back a recording or liveTV.
–HbbTV 1.5 Compatible : 2tune is compatible with the latest HbbTV 1.5 application which allows you to access all catch up services available in Australia.
–Advanced IPEPG : Advanced IPEPG provides more and accurate EPG information for TV programs that allows reliable and accurate series recordings.
–Remote Recording : With HUMAX's LiveTV App, you can set up recordings outside your home.
–Advanced Recording Features : 2tune provides advanced recording options that allow you to alter recording schedules to reflect your TV viewing style. Recording options include longer and more padding time options, recording options to skip or keep 'Repeats', back to back padding option and manual padding time option.
–Series Recording : you can record all your favorite series with one time set up. 2tune will track changes in time, day and channel.
–Additional Content services : Catch up Apps such as Plus7!, SBS On Demand; Quickflix VOD and more are available via the TV Portal.
About HUMAX
Humax is one of the world's largest manufacturers of digital set-top boxes, exporting its products to over 90 countries across the globe. Over the last 5 years we have built a solid reputation in Australia as a leading supplier of high quality, feature-rich digital TV products. The company headquarters and R&D facilities are based in Korea, with offices in the UK, Germany, India, Italy, Japan, Thailand, Australia, Hong Kong, Sweden, Spain, UAE and the US.