Hardware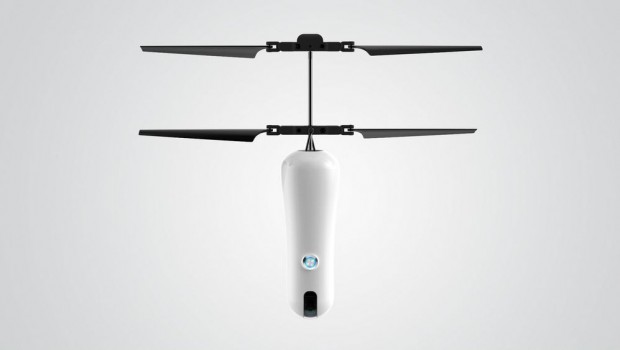 Published on April 2nd, 2016 | by admin
WORLD'S FIRST FLYING SELFIE STICK COMING SOON TO A WORLD LEADER NEAR YOU!
26 year old Australian businessman Simon Kantor has invented the world's first affordable flying selfie stick and he's sending the first ones built to world leaders US President Barack Obama, UK Prime Minister David Cameron, Russian President Vladimir Putin, Australian Prime Minister Malcolm Turnbull and Israeli Prime Minister Benjamin Netanyahu, as well as US Presidential candidates Donald Trump and Hillary Clinton!
"The ROAM-E Flying Selfie Stick is compatible with any IOS and Android smart device." Says Simon Kantor Executive Director of Product Development at the IOT Group ( IOT stands for Internet Of Things) "It's portable and compact design means you can take it anywhere and use it anytime. It's the size of a 600ml bottle of water and fits in your pocket. It's easy to use. It flies itself so you literally just Throw. Hover. Capture. It can go at speeds of up to 25km per hour and at distances of 25 metres with a flying time of 45 minutes. It has a built-in Crystal Life Cam & GPS functionality and it detects & avoids any objects. The Follow Me functionality allows the Roam-E Flying Selfie Stick to track you without a tether and its speed is controlled by your speed or throttle. The selfie stick on steroids is here!"
" IOT's mission is to make tomorrows technology affordable today." Says Ian Duffell IOT Director and global marketing expert "We were just sitting around thinking how can we improve on the selfie stick? I mean millions of those have been sold worldwide and the appetite for selfies isn't going away with everyone using social media like instagram, facebook and twitter to show their selfies! Who doesn't like a selfie? Our company already makes a whole host of smart phones and watches and home automation systems. "
The ROAM-E Flying Selfie Stick retails for $349 Australian dollars ( US$ 265) and is available now at www.flyingselfies.com for delivery in June 2016.