Games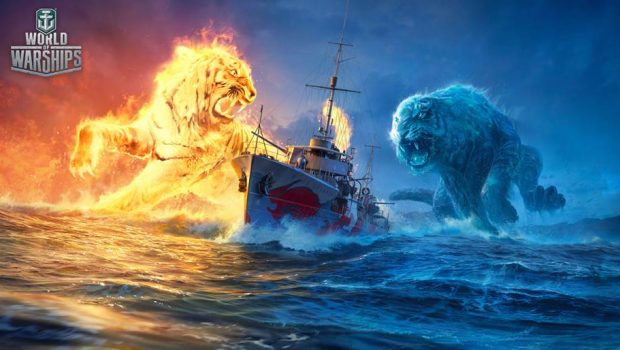 Published on April 19th, 2017 | by admin
World of Warships Clash of Elements Begins
Embrace the raging inferno or harness the might of a tsunami
April 19, 2017 — Two elements have collided to battle for supremacy over three weeks across the seas in World of Warships. Clash of Elements runs until May 4, and tasks the player with choosing either fire or water in a race to reap some awesome individual and team rewards.
Once the player has chosen a side in Clash of Elements, it's time to fight. The event consists of three rounds and the team that wins two out of the three rounds is crowned victorious.
Each commander can contribute to tipping the elements by: sinking enemy ships, winning battles, dealing damage, earning ribbons, achievements, and XP.
Help your team to win the round and receive personal in-game rewards "coins", which can be spent in the "Gift shop", featuring a wealth of interesting goods, including a unique ship, Kamikaze R, with a special permanent camouflage.
However, there is something even more special for those who truly get ahead of the pack. The World of Warships team will be collecting a list of the top 100 players who contributed most to their team by each parameter, so their names go down in the game's history.
To join the event, visit the World of Warships portal of your region, choose your side, and play: