Games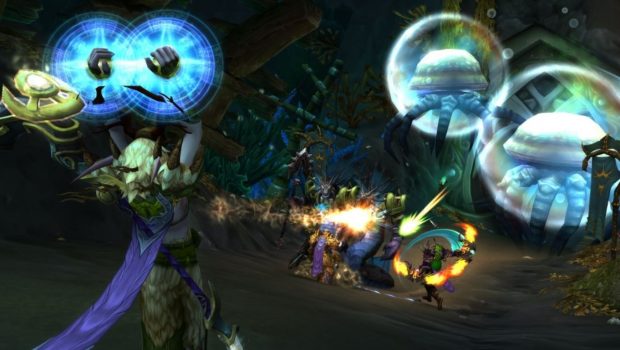 Published on March 29th, 2017 | by admin
World of Warcraft's Biggest Patch Ever, The Tomb of Sargeras (Patch 7.2), is Now Live!
World of Warcraft's biggest content update, The Tomb of Sargeras (Patch 7.2), is out now! The monstrous update returns heroes to The Broken Shore for an opportunity to dispense vengeance against the Legion and features a multi-week campaign, as well as a new zone and dungeon, and other major across-the-board updates!
Key features of The Tomb of Sargeras (Patch 7.2) include:
New Zone: The Broken Shore – Return to the original invasion site and take on brand-new quests and World Quests.
New Dungeon: Cathedral of Eternal Night – Ascend to the spire of the Tomb of Sargeras in a new five-player Heroic, Mythic, and Mythic Keystone dungeon.
New Legion Assaults – Join forces for multistage Legion Assault world quests that culminate in an epic three-player scenario, and strike a heavy blow against the Legion.
Duke It Out in PvP Brawls – PvP Brawls debut in WoW, rotating in a variety of modes, rules, and environments every other week, in addition to the current Battleground offerings.
Class Order Hall Campaign Continues – Unlock new Artifact traits, recruit a new follower, and ultimately earn a class-specific mount.
Flying in the Broken Isles – Complete  The Broken Isles Pathfinder Achievement to earn your wings!
Expand Your Foothold on the Broken Isles with Region-Wide, Powerful Bonuses that are unlocked as you and other players come together to reconstruct ancient ruins.
And much more!
For more details, check out three trailers released for The Tomb of Sargeras (Patch 7.2) update, or check out the patch preview blog.
Videos: