Games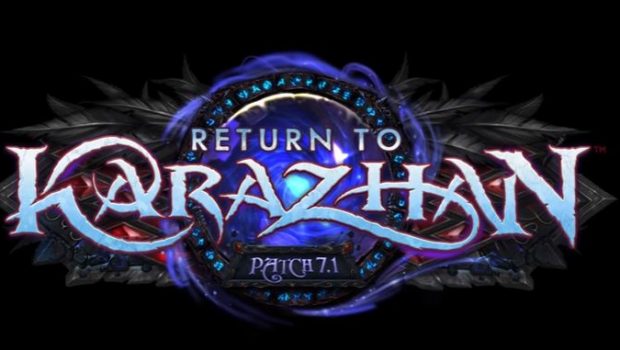 Published on September 5th, 2016 | by admin
World of Warcraft Legion Patch 7.1; Legion Companion App Announced!
Over the weekend at PAX Prime, World of Warcraft developers Cory Stockton, Luis Barriga, and Eric Maloof hosted a panel presentation detailing some of the exciting content coming in Patch 7.1. They also unveiled a brand new Legion Companion App! You can watch the full panel from PAX Prime here. **Stream begins at 0:3:13:42  
Patch 7.1 will give players a completely revamped Karazhan experience with a new 5-player Mythic dungeon. It will feature 9 bosses, including familiar bosses and areas, with some new twists and surprises. Check out the Return to Karazhan preview video below:
World of Warcraft will also be receiving a dedicated mobile Companion App on September 7! With it, players will be able to manage their Order Hall missions, as well as view available World Quests right from their smartphone. The app will be available for both iOS and Android devices. Check out the video preview for the app below:
Haven't yet decided which class you want to play in Legion? Players can now sample them all using the new Class Trials feature! From the character-creation screen, you will be able to create and play a level-100 character with a preset class specialisation. From here you can put them through their paces in a tutorial experience, and quest to acquire a powerful Artifact weapon. If you like what you see, you can apply a level-100 character boost and continue the adventure on the Broken Isles, or park them and try out another class. Each copy of Legion comes bundled with one level-100 boost, with additional boost tokens available through the Battle.net Shop.