Games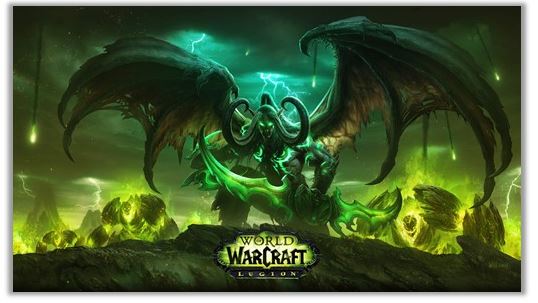 Published on May 11th, 2016 | by admin
World of Warcraft: Legion Closed Beta Begins Friday, 13 May
World of Warcraft's next huge expansion, Legion, is deep in development, and scheduled to launch worldwide on 30 August. Overnight, Assistant Game Director, Ion "Watcher" Hazzikostas joined online gaming personality Jesse Cox to discuss a number of topics, including Class Halls, max-level game content, and the brand new Demon Hunter class. The development team also provided a status update on the next major priorities for the game, including the announcement that Legion will transition into Closed Beta on Friday, 13 May at 7:00am AEST!
Missed it live? Catch up on the Twitch.tv replay on the official World of Warcraft channel here.
World of Warcraft: Legion will be available in a Standard Edition (physical and digital versions available; RRP $69.95 AUD). Players also have the option to upgrade their pre-purchase to the Digital Deluxe Edition ($94.95 AUD), which contains a hoard of in-game bonuses for a variety of Blizzard games, including an Illidari Felstalker mount and pet for World of Warcraft, a Felstalker mount for Heroes of the Storm, helm transmog and wings for Diablo III, and a pair of fel-infused StarCraft II portraits.
World of Warcraft: Legion will also be available in a retail-only Collector's Edition (RRP $129.95 AUD), which includes the digital bonuses from the Digital Deluxe Edition along with a full-colour hardcover art book, a behind-the-scenes two-disc Blu-ray/DVD set, a CD soundtrack, and a Legion mouse pad.
For more information about World of Warcraft: Legion or to sign up for the upcoming Closed Beta test, visit www.wowlegion.com. For screenshots, videos, and other media, visit the Blizzard Entertainment press site at http://blizzard.gamespress.com/world-of-warcraft.