Games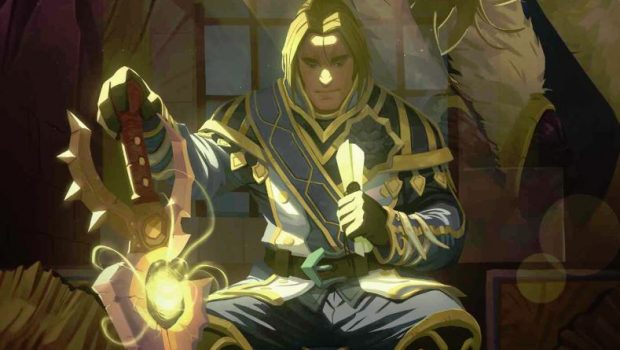 Published on July 22nd, 2016 | by admin
World of Warcraft Harbingers Episode One, New Audio Drama and a New Comic!
Australia 22 July 2016 – Exciting news from Blizzard for fans of World of Warcraft …
Harbingers is an exciting series of animated shorts bringing to life the tales of several key figures in the lead-up to the Burning Legion's invasion, and today, on a panel at San Diego Comic-Con, Blizzard unveiled the first episode of the series called Harbingers: the Story of Gul'dan! In this new animated short, step inside the mind of Gul'dan and learn more of his story, directly from the warlock himself.
We are pleased to announce an upcoming audio drama called "The Tomb of Sargeras", written by Robert Brooks and narrated by Steven Pacey. This new, exciting drama kicks off after arriving on the shores of the Broken Isles, and Gul'dan races to the Tomb of Sargeras and opens a portal for the Burning Legion to return to Azeroth, with the archmage Khadgar in hot pursuit.
You can find the teaser on the Official World of Warcraft blog post, or on Apple iTunes here.
We've also launched a new comic, World of Warcraft: Legion #4 – Anduin: Son of the Wolf. In "Anduin: Son of the Wolf," a letter from Anduin's father, King Varian, speaks of ill times ahead, prompting the young ruler to ponder leadership and responsibility. Anduin must face his fears and decide if he can defend Azeroth while still keeping true to his beliefs. Anduin: Son of the Wolf is written by Robert Brooks, a senior writer on Blizzard Entertainment's Creative Development team, with the art done by Nesskain, a French comic artist residing near Paris.
We invite you to read and download the free comic here. You can also experience the action and sound of this tale through the Madefire motion book, available on desktop, mobile, and Apple TV.