News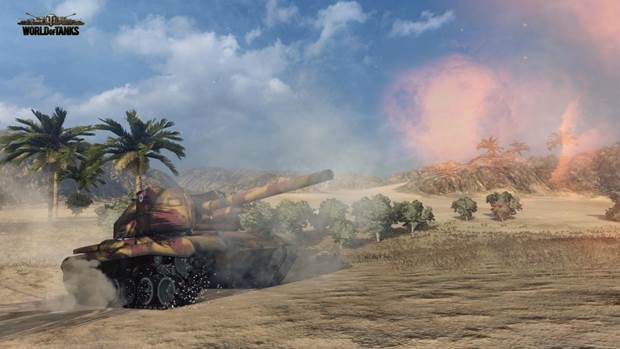 Published on January 30th, 2015 | by Admin
World of Tanks: Xbox 360 Edition Takes Center Stage in the Pacific Theater of War
Raise the curtain on a new, exclusive Pacific Island map and Japanese tank
January 30, 2014 — Wargaming today announced the arrival of a content update for its free to play console multiplayer game, World of Tanks: Xbox 360 Edition. Available as a free download for all Xbox Live Gold members*, new players can also experience World of Tanks through a free seven-day trial available to all other Xbox Live account holders.
The update delivers a new and exclusive console-only map called "Pacific Island", along with the legendary Japanese Chi-Nu Kai tank—now available in the in-game store.
The first tropical-inspired map for tankers on console is a beguiling mix of beauty and danger, set against the calm blue waters of the ocean. Here, commanders will discover a range opportunities for strategic chaos lurking in the undergrowth.
The second new arrival, the iconic Japanese Chi-Nu Kai medium tank, rolls out to Tier 5. In real life, the Chi-Nu Kai was reserved primarily for defense but tankers can take it on the offense and blaze a trail to glory. This tank boasts one of the largest cannons in the Japanese tank arsenal, perfect for storming across any map and meeting your foes head-on.
For more information about World of Tanks: Xbox 360 Edition, visit:
*Xbox Live Gold membership (sold separately) required. Additional in-game content available and sold separately.