Games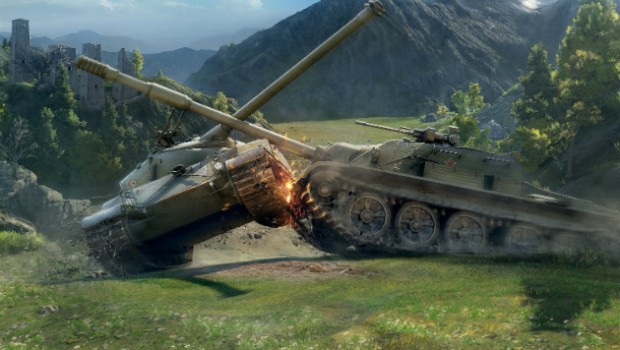 Published on October 29th, 2014 | by admin
World of Tanks: Xbox 360 Edition Adds French Tech Tree
28 new tanks enter the fight in Vive La France Update
October 28, 2014 — Wargaming announced today the addition of the Vive La France content update for its free-to-play* console multiplayer game, World of Tanks: Xbox 360 Edition. The update, now live globally, is available as a free download for all Xbox Live Gold members, and can be experienced by all new players through a free seven-day trial for Xbox Live account holders.
Behind some of the most iconic and powerful tanks to ever grace the field of battle, France has contributed tremendously to the storied history of armored vehicle warfare. Vive La France pays tribute to the country's contribution with the addition of 28 all-new vehicles into the game, including such iconic tanks as the Foch 155, Renault FT and the AMX 50 100. Fast and nimble, but packing surprisingly strong firepower, the French tanks will provide players with the opportunity to experience first-hand what truly makes these tanks formidable foes on the battlefield.
Vive La France also adds two new maps into the rotation—Karelia and Asia Miao (Pearl River).
For more information on the Vive La France update, visit:
http://www.youtube.com/watch?v=4QJUdka01FU&feature=youtu.be
For more information about World of Tanks: Xbox 360 Edition, visit:
*Xbox Live Gold membership (sold separately) required. Additional in-game content available and sold separately.