Comics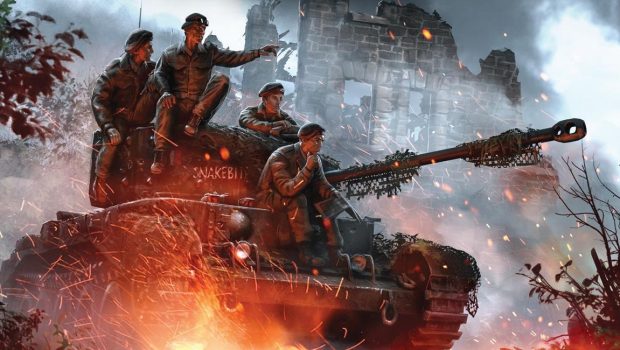 Published on May 3rd, 2017 | by Dana Folkard
"WORLD OF TANKS: ROLL OUT!" GRAPHIC NOVEL NOW READY TO BE DEPLOYED!
Wargaming and Dark Horse Comics are proud to announce that the entire World of Tanks: Roll Out series has been collected and the complete tale of armored conflict is available in book and comic stores across North America, Australia, and Europe as of today. Digital editions of the trade can also be purchased directly from Dark Horse Digital for $8.99.
Wargaming's first ever comic book based on the World of Tanks video game brings all of the thrills, tension and armored conflict World of Tanks players demand.  Inspired by Wargaming's massively multiplayer online game World of Tanks, the hard-hitting story written by Garth Ennis (Preacher, War Stories, The Punisher), is a historically based war tale, skillfully illustrated by the renowned Carlos Ezquerra (Judge Dredd, Strontium Dog, War Stories Vol. 2) and P.J. Holden. (Warhammer Monthly, Johnny Woo, 2000 A.D.). Each issue is wrapped in the epic cover art of Isaac Hannaford (HALO: Reach, The Punisher) and bursts with the explosive action found in the pages of World of Tanks: Roll Out.
Set during the epic tank battles of 1944, which proved to be pivotal on the outcome of the war, World of Tanks: Roll Out follows a crew of young British tankers as they push deeper into post D-Day Normandy toward a battalion of seasoned German armored units. Flanked and tracked by the Germans at every turn, the inexperienced British tankers traverse a battle scarred France while the danger around them escalates and the outcome of the war hangs in the balance.
World of Tanks: Roll Out retails for $16.99 and is now ready for tankers to purchase at book stores and comic book shops.
For more information go here.