Events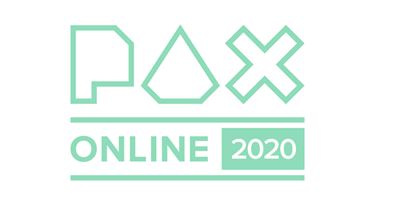 Published on September 11th, 2020 | by Adrian Gunning
World of Tanks kicks off ANZ Premier League at PAX Online
As part of PAX Online 2020, World of Tanks will be launching the new World of Tanks Australia and New Zealand Premier League with a prize pool of AU$10,000.
The newly created competitive league will have teams representing New South Wales, South Australia, Queensland, Victoria, Western Australia, and the North and South Island of New Zealand. PAX Online will feature the first two rounds of the competition.
The twelve week tournament will commence with round one on Sunday, 13 September and round two on Friday, 18 September from 6-11pm AEST. The teams and full roster can be seen here.
With the draft now complete the competing teams will be Adelaide Action X, Brisbane Bulldogs, Cairns Comets, Melbourne Matildas, Perth Panthers, North Sydney Sentinels, South Sydney Skorpians, Auckland Archers, and Christchurch Conquerors.
Each team will have their own colours, logo and identity, along with a special broadcast-only camouflage to help them represent their state, territory, or island.
"The ANZ Premier League is the biggest event for the ANZ World of Tanks community this year. It feels fitting that this is taking place in the same year as the global World of Tanks 10th Anniversary and three years since the launch of the World of Tanks ANZ server," said ANZ World of Tanks product manager, Jake Truman.
"The competitive scene continues to grow here, and this is our next step in strengthening the sport and creating more opportunities," concluded Jake.
World of Tanks has partnered with HyperX to create a set of customised World of Tanks keycaps, including 22 most-used keycaps with signature World of Tank icons, to match newly launched HyperX Elite 2 keyboard. All finalists will be provided with accessory packs which include Alloy Elite 2 and a set of HyperX headset and mouse. Fans will also have a chance to get their hands on the keyboards with World of Tanks keycaps during each round of the ANZ Premier League. Fortress Melbourne is the production partner for the League.
In addition to the ANZ Premier League being part of this year's PAX Online, members of the ANZ World of Tanks team have put together a panel which will be taking place on Wednesday, 16 September at 3.30-4.30pm AEST and can be viewed through the main PAX Twitch channel https://www.twitch.tv/PAX. The panel, 'The non-programmers guide to the gaming galaxy', will look at the numerous career paths available within the gaming industry, beyond programming. The panel will feature:
Jake "JayRated" Truman, Product Manager, World of Tanks ANZ, Wargaming
"Vondle", Community Manager, World of Tanks ANZ, Wargaming
Dean Finnigan, Lead Artist, Wargaming
Jemima Gulliver, Junior Technical Artist, Wargaming
Holly Hawkins, Junior Game Designer, Wargaming
Veronica Tjakrawisada, User Interface Designer, Wargaming
The World of Tanks digital booth will be featured on PAX Online's 'show floor' and can be visited all nine days of PAX Online.