Comics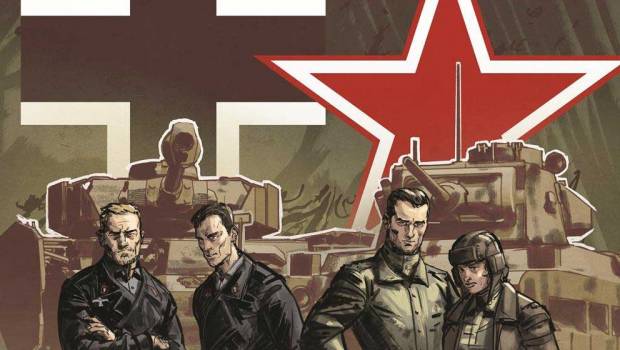 Published on April 6th, 2018 | by Dana Folkard
WORLD OF TANKS: CITADEL #1 EXCLUSIVE PREVIEW
Eisner Award–winning comics legend Garth Ennis (Preacher, Punisher) and artist PJ Holden (Warhammer Monthly, Johnny Woo, 2000 A.D.) once again take command for a new action packed miniseries inspired by Wargaming's massively popular online game World of Tanks!
World of Tanks: Citadel serves as a prequel to the previous Roll Out miniseries. Set before D-Day, World of Tanks: Citadel follows two opposing tank crews—one German, one Soviet—as they fight for survival in the Battle of Kursk during World War II. The German tankers, led by tank commander Kraft, find themselves deep behind enemy lines and cut off from the rest of their unit. Meanwhile, the Russian tank crew find themselves at odds with the war and with each other as they embark on a dangerous and uncertain mission.
 World of Tanks: Citadel #1 goes on sale May 9, 2018, and is available for preorder at your local comic shop. All single-issue comics will include a code for an in-game item.
Enjoy this exclusive 4-page preview below!
---
Details
Title: World of Tanks: Citadel #1
Publisher: Dark Horse Comics
Creative Team: Garth Ennis, PJ Holden and Mike Atiyeh
Publication Date: May 09, 2018