Events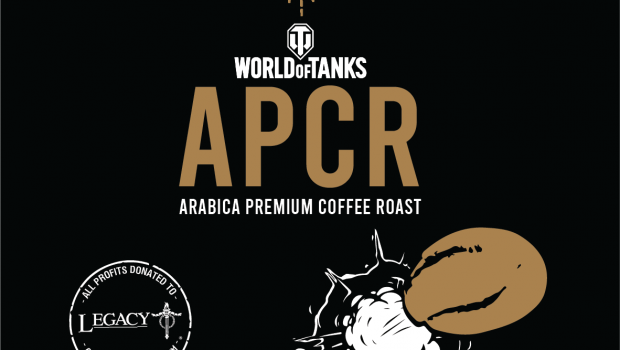 Published on November 18th, 2020 | by Adrian Gunning
World of Tanks brews partnership with Australian owned, Ironside Coffee Co.
Wargaming's flagship game, World of Tanks is excited to announce a partnership with Australian family-run company Ironside Coffee Co. – an Australian  Veteran Owned Business that embodies a similar ethos to recognising military history as Wargaming. The collaboration will see Ironside produce a World of Tanks coffee, Arabica Premium Coffee Roast (APCR). World of Tanks have also created Invite Codes for Ironside customers who purchase from Ironside's Canberra based online store and mobile coffee van.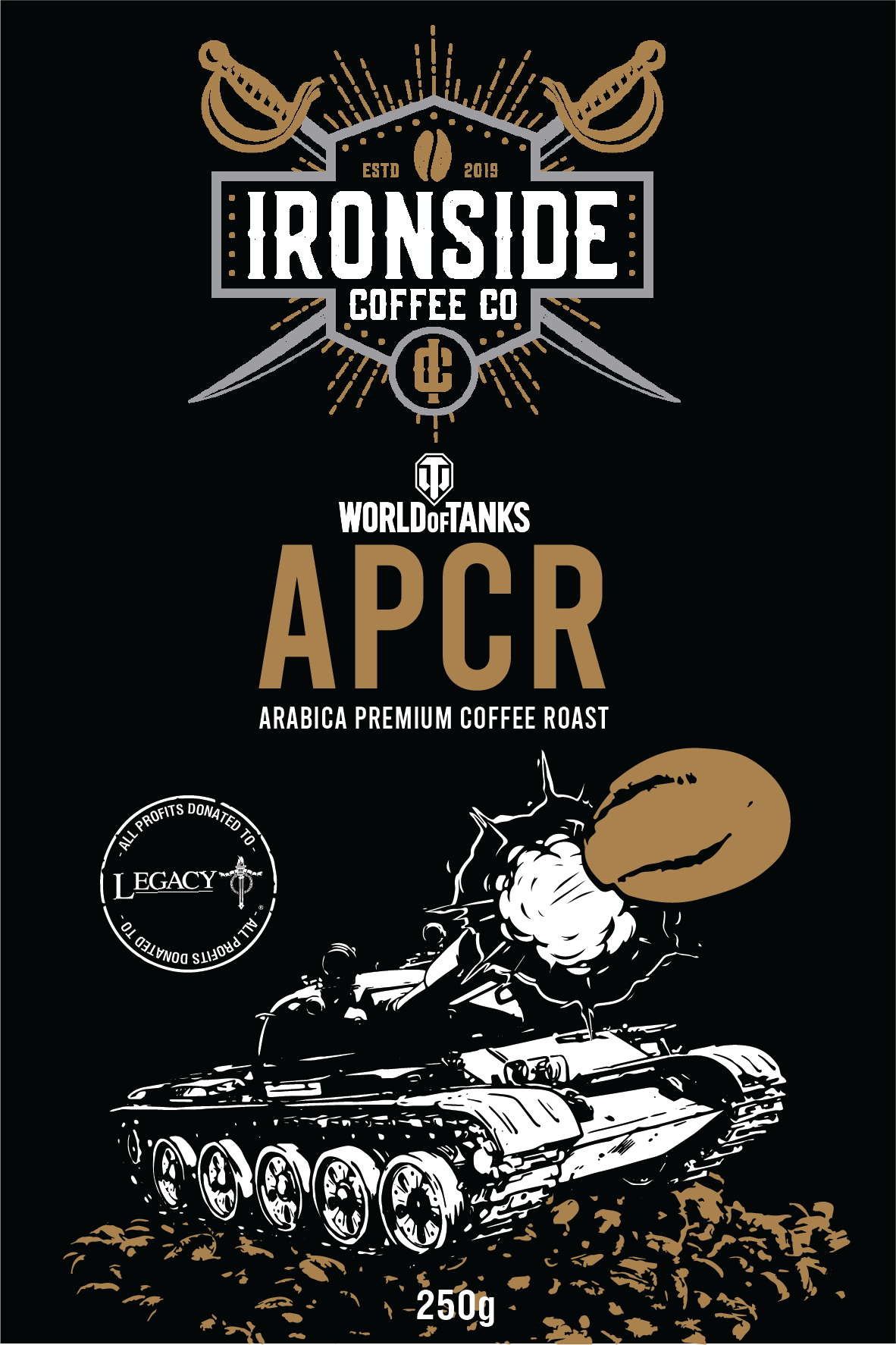 Run by husband and wife team; Ben and Nyomie Horton, who have collectively served in the Australian military for over 30 years, Ironside Coffee operates out of Canberra. The team's interest and involvement in the military continues to this day, with Ben producing the Ironside Podcast; a regular podcast that focuses on lessons learnt from leaders in the Australian Defence Force.
The ACPR naming is a nod to 'Armour Piercing Composite Round' which is the main ammunition used by most battle tanks.
"We first heard of the Ironside family through the WarriorU podcast series and knew instantly they'd be a great team to partner with," said Jake Truman, World of Tanks Product Manager, ANZ.
"Ironside started supplying beans for the Wargaming Sydney office and World of Tanks began exploring a partnership by providing Bonus Codes for Ironside's customers. We're now formalising a partnership with a World of Tanks coffee blend, APCR, being made available soon. Both sides also have plans to collaborate on streams and podcasts as well as additional projects and longer term plans," concluded Jake.
"We're thrilled to be working with a company that understands the history and ethos behind Ironside Coffee. They are a great fit with our brand and many of our customers. We're looking forward to more World of Tanks players discovering Ironside coffee," said Ben and Nyomie Horton, Ironside's founders.
The World of Tanks blend is a premium, single origin from the Ainaro Muncipality, Timor Leste. The premium hand-picked beans are certified free trade. Timor Leste and its surrounds was where Australian Sparrow Force Commandos served in WWII and is an important region for Australian Military History.
Ironside's World of Tanks APCR coffee will be available from 16 Nov 20 and can be purchased from Ironside's online store in 500g quantities. In addition, for every unit of coffee sold, World of Tanks will donate 100% of all profits to Legacy, an Australian charity that supports veterans' families.
"This is a significant year for World of Tanks to establish such a meaningful relationship" said Jake Truman. "Not only did the game celebrate its 10 year anniversary, 2020 also marks three years since World of Tanks launched its ANZ servers. It's a great time to celebrate and work with likeminded people who make up our community."
Ready to dive into World of Tanks, you can download the game free https://worldoftanks.asia/
You can learn more about Ironside Coffee Co. at https://ironsidecoffeeco.com.au/ and can listen to episodes of the Ironside podcast at https://ironsidecoffeeco.com.au/podcast or on Spotify. You can also keep an eye out for Ben on future Tanks.TV episodes over at https://www.twitch.tv/WorldofTanksANZ