Events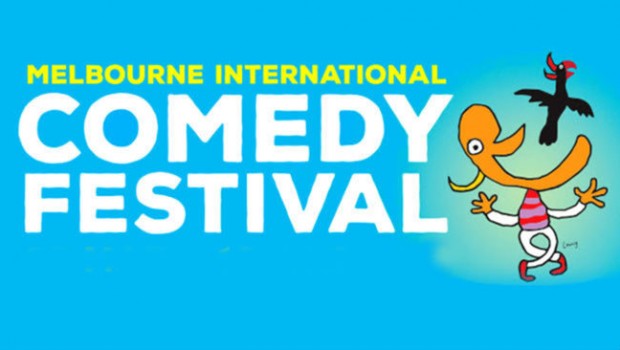 Published on January 19th, 2016 | by admin
World Class Acts Lined Up for Melbourne International Comedy Festival
A-List Entertainment is delighted to be presenting a world-class line up at this year's Melbourne International Comedy Festival, which is set to take over Australia's comedy capital from Wednesday 23rd March until Sunday 17th April.
With a jam-packed program of stand-up comedy, cabaret, theatre, street performance, film, television, radio and visual arts, the festival has grown to become Australia's largest cultural event.
From the best local talent to international acts, A-List Entertainment is bringing a program of side-splittingly hilarious acts to the Melbourne International Comedy Festival stage for three and a half weeks.
Akmal returns to this year's festival with his self-titled show. Drawing on his Arabic heritage, his experiences immigrating to Australia at 11 years old and his disillusionment with religion and the modern world, his stand-up show is fresh, honest and ridiculously funny.
Comedians Against Humanity is a new concept in interactive, improvised stand-up, hosted by Fringe World nominated comedian Yianni Agisilaou. Every performance features a changing line up of guest comedians using the most riotous, fun and inappropriate suggestions that the popular card game – Cards Against Humanity – and the audience can provide.
See Jimeoin and his expressive eyebrows For One Night Only and see why he's one of the world's best stand-up comedians. His regular appearances at the Melbourne International Comedy Festival attract sell-out advance bookings.
Love Bites is a new panel show about love in all its beautiful, horrifying, stupid, life-affirming and soul-destroying glory, from some of the brains behind award winning Australian television comedies, The Glass House and Good News Week. Hosted by Yianni Agisilaou, he will ask you to confess your most magaical (but mainly embarrassing) stories of love.
Tahir explores the notion of racism in a light-hearted and jam-packed show – Bogans, Wogs, Asians, and Other Aussie Citizens – with his usual signature audience participation.
Tanyalee Davis is the little lady with the big voice! Her show, Actual Size, highlights her gargantuan personality and tells her unique life story. Actual Size is Tanyalee's most hard-hitting jokes mixed with a healthy dose of side-splitting tales from her absolutely absurd adventures.
Tom Green returns to Australia with a brand new show. Tom Green Live provides non-stop laughter through his brilliantly cracked view of the world around him.
When comedian and former illegal immigrant Umit Bali toured his smash-hit show Flight Plan in 2015, reviewers and audiences worried that he couldn't top his tales of coming to Australia as a child and spending more than ten years fighting to stay here legally. Those people need not worry. Umit returns to Melbourne with his latest show, Aussie at Last!
Yianni Agisilaou returns with his new show all about his love of The Simpsons and pop culture's influence on a generation (or five). The Simpsons Taught Me Everything I Know asks, can an obsessive knowledge of the world's longest running cartoon embiggen one's understanding or is that unpossible?
Australia's most popular comedian, Carl Barron, returns to this year's festival with Drinking With a Fork. An evening of standup with a bit of guitar, Carl blends structure with chance, or as he likes to call it – drinking with a fork.
Moonman is the coming of age, a story of a 50-year-old man. In a year when everything was coming up roses for Lawrence Mooney, things started to fray at the edges. After being arrested at his home, he had his car impounded, faced a magistrate and had to remain silent whilst being berated by the beak – difficult for one so normally outspoken. This resulted in the big questions WHO AM I? WHAT DO I WANT? WHAT AM I DOING? The answer came from a close comedy friend – 'you're the Moonman, never forget that!'
Australia's only Identical Twin Musical Comedy Duo, The Stevenson Experience are two of the country's fast rising comedians.
Twinfinity will be the fifth live show from The Stevenson Experience and will be jam-packed with all the antics that they have become renowned for over the years: highly skilled piano playing from Benjamin, less skilled guitar playing from James, uproarious audience interaction, competitive and infectious sibling rivalry, rapping, red-hot dance moves, scathingly clever lyrics, creative twinsults, and a metric tonne of laughter.
The Umbilical Brothers are back with Speedmouse – a live action, fast paced, rewind, slow motion, frame-by-frame adventure where two men create the impossible out of a microphone and a unique physical ability that has no equal.
Ross Noble – everybody's favourite randomist – is back with his show, Brain Dump. As always he has a lot of stuff backing up in his head and it's time to let it all out. Famed for his fiery and fluid freewheeling style, Noble creates comedy gold from tiny particles of random nonsense.
Hailing from Melbourne, Simon Taylor has toured throughout Australia and the United States and is back with a new show – Human – which focuses on how we define ourselves in a world where cultures ideals collide more than ever.
The Melbourne International Comedy Festival aims to discover, develop and showcase great talent for the entertainment and inspiration of a broad based audience – for three and a half weeks each year, Melbourne is the center of the comedy universe.