Top 10 Tips for Staying Safe on Twitter
Say what you want on Twitter but be careful about it, warns AVG (AU/NZ)
Melbourne, 24 February 2010. Last weekend, there was another Twitter security breach — a phishing attack. As the Twitter micro blogging service comes into its fourth year of existence, it is more popular than ever, which makes it a perfect target for cyber criminals. The nature of Twitter has always meant to be very open, so what are the best ways to protect yourself?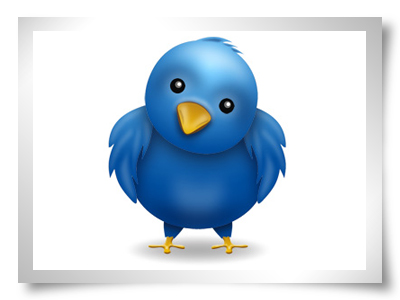 AVG (AU/NZ) has put together a list of top 10 tips to help you stay safe on Twitter. Don't forget to tweet it to your fellow tweeple!
1. Limit what you say
It's easy to tweet about where you are and what you're doing, but do you think about who is listening? What might seem like a harmless comment initially could be used to piece together a picture of your whereabouts and plans! Unless your tweets are protected, they are going to be out in the public domain. Fraudsters can use this information in many ways.
2. Be careful what you click on
Be suspicious about links that you are sent and posted. Many people use URL shortners on Twitter, so it is often very difficult to check what you are clicking on. AVG LinkScanner® can help check suspicious links, but remember: if you are in doubt, don't click!
3. Be vigilant
Watch out for suspicious activity in your tweet stream and inbox. If you start receiving strange messages or your friends are being unusually spammy, it might be worth double checking that their account hasn't been compromised.
4. Think before you tweet
Remember, the whole world can see what you write and even though tweets can be deleted, they are still searchable. Don't tweet when you're in a state of mind that might have you saying something you'll regret later. While it is funny thinking about it, the consequences are often not as amusing. Additionally, by including 'hash tags,' you increase the search for your chosen term, so think about who will be searching for your tweets.
5. Don't be too trusting
You can never be sure the stranger you 'networked' with via Twitter is who they say they are. Don't be easily befriended by strangers on Twitter who may not have your best interests at heart.
6. Check third party applications
There are hundreds of applications out there for Twitter. Before signing up to one of these, check to see that they are safe. You can do this by looking for mentions of the tools on trusted sites. Remember that the apps generally require your password and log in details so be extra cautious before sharing this information.
The same basic rules that apply to other social networking sites can also be applied to Twitter, so don't forget the following too:
7. Password information
Use different passwords, or better still, set up separate email accounts for your social networks. That way, if you stop your account, you can easily delete the email account too. Be mindful of where you are sending your updates and the types of security questions you set.
8. Signing in
Check your browser settings on your computer so that your information is not stored for anyone else to see if you are on a shared computer!
9. Watch out for phishing attacks
As Twitter gets more popular, the likelihood of phishing attacks grows. Be aware of attempts to get users to give up their login and passwords by tricking them with fake tweets and direct messages.
10. Being mobile
Be mindful about who might have access to your mobile phone. If you have a Twitter application, make sure you log out once you're finished with it.
Lloyd Borrett, Marketing Manager AVG (AU/NZ) advises, "As with any online activity be smart, be aware, be careful, and you can stay as safe on Twitter as anywhere else online."
For more AVG security tips, see http://www.avg.com.au/resources/security-tips/.
About AVG (AU/NZ) Pty Ltd — www.avg.com.au
Based in Melbourne, AVG (AU/NZ) Pty Ltd distributes the AVG range of Anti-Virus and Internet Security products in Australia, New Zealand and the South Pacific. AVG software solutions provide complete real-time protection against the malware, viruses, spam, spyware, adware, worms, Trojans, phishing and exploits used by cyber-criminals, hackers, scammers and identity thieves. AVG protects everything important and personal inside computers — documents, account details and passwords, music, photos and more — all while allowing users to work, bank, shop and play games online in safety. AVG provides outstanding technical solutions and exceptional value for consumers, small to medium business and enterprise clients. AVG delivers always-on, always up-to-date protection across desktop, and notebook PCs, plus file and e-mail servers in the home and at work in SMBs, corporations, government agencies and educational institutions.
AVG products actively protect over 110 million users worldwide, including more than 3.6 million users in Australia and New Zealand.
AVG (AU/NZ) has more than 2600 resellers across Australia, New Zealand and the South Pacific.