A  CONVERSATION WITH NICOLA SCOTT (DC COMICS ARTIST TEEN TITANS, EARTH 2)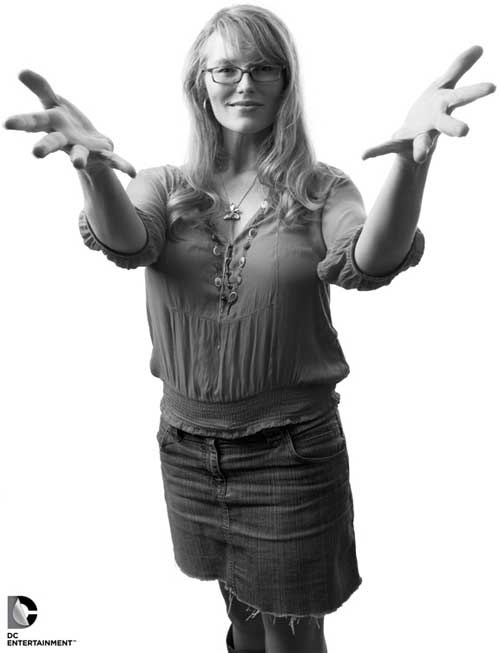 To celebrate Oz Comic Con in Melbourne Australia, Impulse Gamer sat down with artist  Nicola Scott to discuss her career, superheroes and the future of Earth 2.
[IG] Welcome to Impulse Gamer  Nicola!
Thankyou
[IG] How did you become involved in comics?
It's kind of a round about way actually. A lot of people I know who work in  comics, almost everybody who work in comics kind of grew up reading them but I  didn't really have them in my life when I was a kid. I didn't know they existed.  It wasn't really until I was in my late teens that I understood that there were  comic books about superheroes. However I did grow up on TV shows about  superheroes and as a kid, they really excited me and I never quite grew out of  that.
The Full Interview can be found at http://www.impulsegamer.com/conversingwithnicolascott.html.