PC Games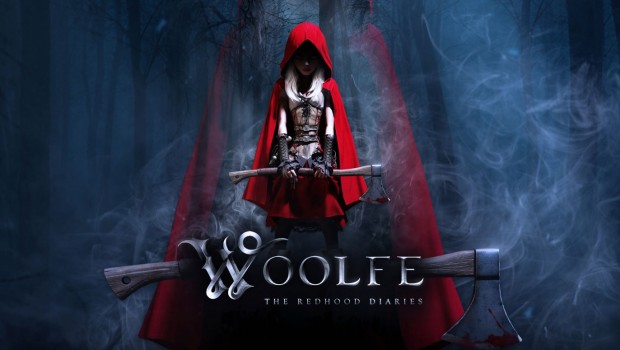 Published on April 6th, 2015 | by James Wright
Woolfe – The Red Hood Diaries PC Review
Summary: Woolfe The Red Hood Diaries is a twisted gothic fairy tale that at times is held back by its mediocre gaming mechanics
Woolfe – The Red Hood Diaries
Gaming Platform – PC Steam
Genre: Arcade
Developer: GriN Multimedia
Publisher: GriN Multimedia
Reviewer: James Wright
Developed by GriN Multimedia for the PC and soon to be released on the PlayStation 4, Woolfe – The Red Hood Diaries is a modern reimagining of Little Red Riding Hood that is quite a dark and twisted story of this classic fairy tale. The game for me also has some parallels to American McGee's Alice due to the two protagonists in the story who are not afraid to get their hands dirty and also share some similar gameplay parallels.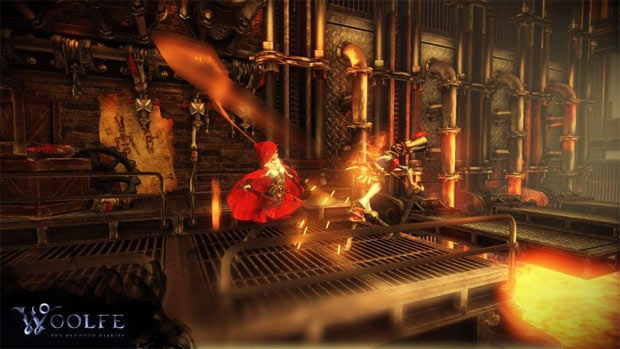 So its core, Woolfe – The Red Hood Diaries allows the gamer to control the protagonist Red who is investigating her father's death at Mr. Woolfe's factory and also wants revenge. Red was also raised by her grandmother who taught her a few things about fighting and magic. So with your axe by side, magic in the other, Red commences her journey through this dark and twisted world looking for clues, answers and blood.
In terms of gameplay, Woolfe – The Red Hood Diaries is basically a 3D arcade game with a strong emphasis on 2D platforming mechanics which looks glorious on a PC with full detail. The world of Woolfe is rich, diverse and even though it is quite dark can be very colourful at certain times. Apart from killing enemies and fighting bosses, Red must also use stealth to sneak around the environment.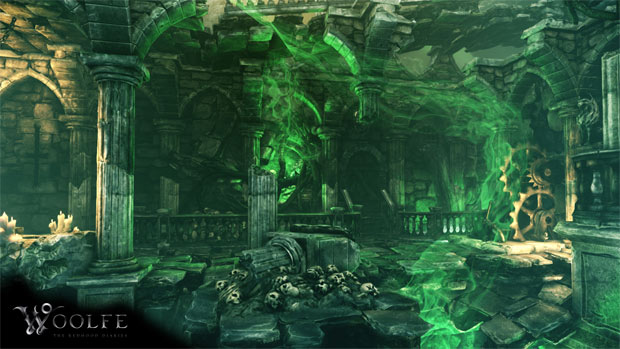 To complement the engaging story about Red, there's some great voice acting that goes hand in hand with the gameplay and the fantasy inspired musical score. However there are a couple of bugs here and there in the gaming world but developers GriN Multimedia are thankfully addressing these issues which is more so with the timing mechanics. Another issue was jumping between different platforming levels that at times had me dying quite a number of times.
Although the game supports a keyboard/mouse combination, to play the game as it should be played is via a PC controller which transforms the game into a FULL HD arcade console experience. As you defeat enemies, solve puzzles and explore the world, all the clues are right in front of the player but at times, the puzzles which require timing can be quite a challenge. Overall, the experience is just over 2 1/2 hours but there's plenty of arcade enjoyment to be found in Woolfe – The Red Hood Diaries.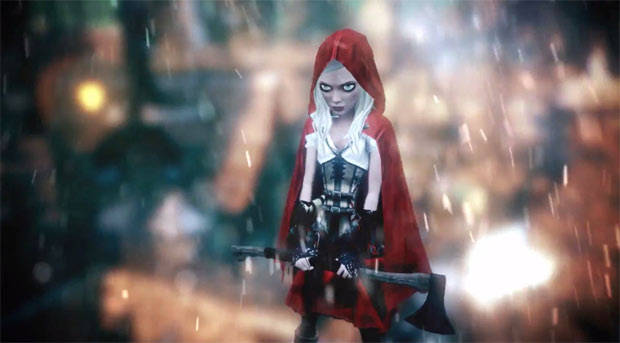 Final Thoughts?
Although this is only part one of Woolfe – The Red Hood Diaries, developers GriN Multimedia should be commended on creating a rather engaging arcade experience on the PC that harkens back to American McGee's Alice with its twisted storytelling and gameplay.
The game looks beautiful on a PC with some exceptional detail and sturdy gameplay mechanics that for the most part work well. Reiterating again, the game needs to be played with a controller because it does make the experience considerably easier and even though there are a few flaws, it's definitely a game for those wanting a fun arcade fix.
Minimum System Requirements:
OS: Windows 7
Processor: Intel i5 2x 2.6 GHz, or AMD equivalent
Memory: 3 GB RAM
Graphics: Nvidia GT 640, AMD Radeon HD 6870/7750
DirectX: Version 9.0
Hard Drive: 3 GB available space
Additional Notes: Don't use the highest settings on a lower-end machine