Films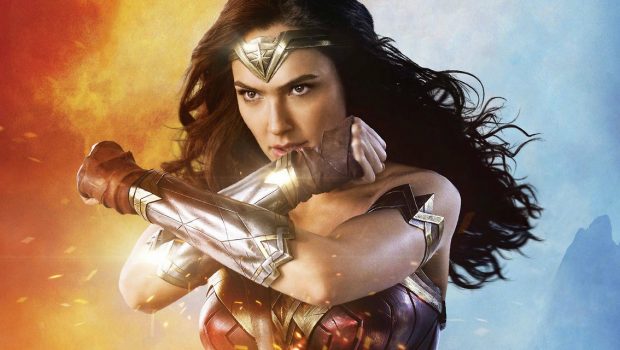 Published on June 1st, 2017 | by Damien Straker
Wonder Woman – Film Review
Reviewed by Damien Straker on the 1st of June 2017
Roadshow presents by Patty Jenkins
Produced by Charles Roven, Deborah Snyder, Zack Snyder and Richard Suckle
Screenplay by Allan Heinberg
Starring: Gal Gadot, Chris Pine, Robin Wright, Danny Huston, David Thewlis, Connie Nielsen and Elena Anaya
Music by Rupert Gregson-Williams
Cinematography Matthew Jensen
Edited by Martin Walsh
Rating: M
Running Time 140 minutes
Release Date: the 1st of June 2017
Wonder Woman is a sizeable step up in quality for the DC Extended Universe after the success of Christopher Nolan's Batman films—arguably still the best of the comic book movies. The last three DC films, Man of Steel, Suicide Squad and Batman vs. Superman, have been morose, self-serious and inept. They were also clumsily made by men, specifically Zack Snyder.
It is refreshing that Wonder Woman is the first of the new age superhero films to be spearheaded by a female director in Patty Jenkins (Monster, 2003) and a lead female character. This is something that not even Marvel Studios, the self-appointed gods of this genre, have achieved yet.
Equally pleasing is how funny and engaging Wonder Woman is too. There are generic staples because of this genre's general limpness but this one has good ideas, contrasts in tone, and it doesn't take itself too seriously by being overly violent—as was the case recently with Fox's Logan (2017).
The story isn't dissimilar to Disney's Moana (2016), where a young girl born from the gods is discouraged by her mother Queen Hippolyta (Connie Nielsen) from venturing too far out on her own on the magical island habitat, which is populated only by women. She grows up to be Diana (Gal Gadot), a powerful amazon warrior who is said to be different from the other women.
She is trained in combat by her aunt General Antiope (Robin Wright), but is interrupted by the arrival of a World War I soldier named Steve Trevor (Chris Pine), who accidentally uncovers the island. Diana has never met a man before and he describes the jeopardy of the Great War to her. She still believes in her childhood stories and holds the god Ares responsible for the conflict, falsely believing that if she kills him it will immediately end the war.
After fighting off a group of soldiers that have pursued Steve to the island, he agrees to take Diana with her sword, shield and lasso in hand to the frontlines. Meanwhile, a German villain named General Ludendorff (Dany Huston) and his disfigured associate Dr. Maru (Elena Anaya) are developing a chemical weapon strong enough that it can crumble gas masks.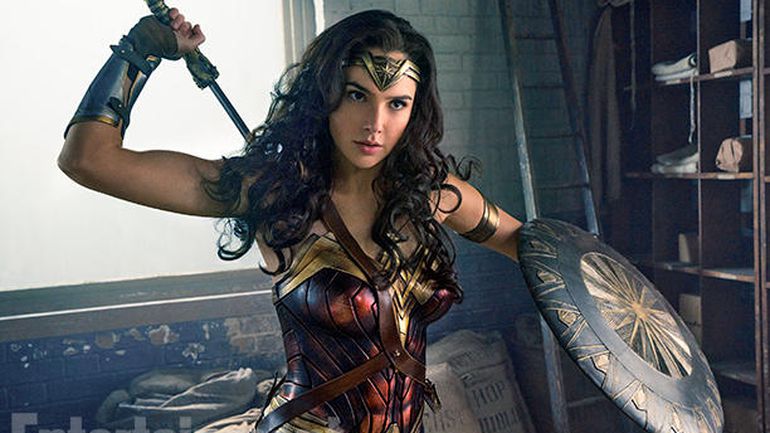 The notion that Diana is aimlessly pursuing Ares is the film's best idea. It instils dramatic irony into the script where Diana has been shielded from the reality that humans are responsible for the most atrocious actions in history, not the gods. Diana, as an outsider from humanity, provides us with an objective viewpoint to violence and cowardice. This opens the film to comedy and social criticism.
When a London woman describes herself as a secretary and that she does everything Steve tells her to do, Diana humorously replies: "Where I come from that's called slavery". The sequence that follows parodies Diana's adaptation to contemporary society as she struggles to buy the right clothes, none of them right for combat, and walks the streets of London with her shield.
It's genuinely funny and spares the film mercilessly from the monosyllabic machoism of a lot of the DC movies. Similarly, one of the film's best dramatic scenes sees Diana slip into a men's-only meeting where she tears strips off the British generals for cowardly sending their own men into battle knowing they will be killed. As an outsider, she is drawing the audience an unflattering and ugly portrait of modernity that has been shaped and distorted by men.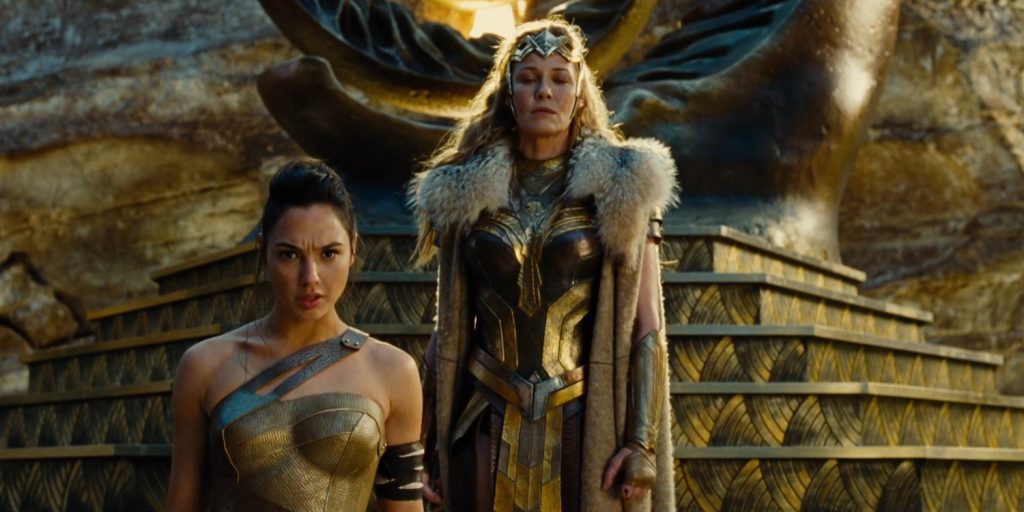 The anchor of this film and the reason why the quiet scenes of misunderstanding and realisation work is because of Israeli model-turned-actress Gal Gadot and her genuine star power. This is why close-up shots were invented. She handles the stunt work with aplomb and finds humour in herself with her one arched eyebrow and then the stubborn persistence of Diana to see out her mission.
There is obviously honour in her doggedness, which is different because foreigners in blockbusters are normally portrayed as dangerous aliens to the American way of life. However, her persistence also puts her in danger because she fails to always realise the extent of the endangerment, which makes us care for her character and adds some psychological conflict between herself and Steve.
Chris Pine proved himself as a serious dramatic actor in Hell or High Water (2016) and with humour and charm he embodies Steve as an image of what an honourable man should look like, thereby elevating Diana of her cynicism and disgust with humanity. There's enjoyable comic timing and acuteness with how Steve tactfully tries explaining some of the customs of the outside world to Diana in embarrassing ways such as when he describes marriage.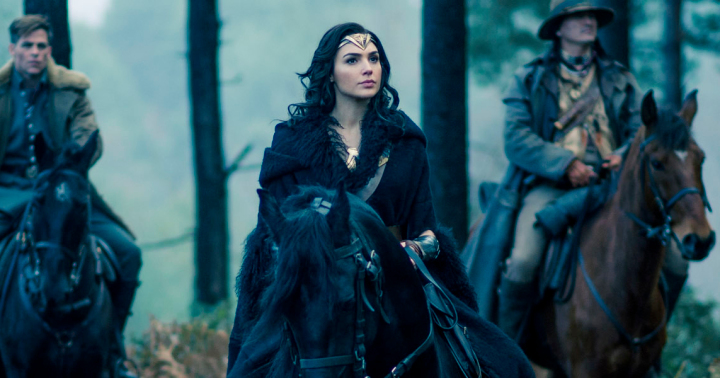 He also provides an example of bravery and heroism in the finale, as do a small group of soldiers, a Dirty Dozen-type crew, that they assemble for a mission; they're of different nationalities and prove their self-worth. Perhaps this is foreshadowing the Justice League movie, where Diana realises that there are good men in the world who are capable of decency.
The film has been well shot and constructed by its director Patty Jenkins. While the film's rhythms are conventionally carved from set pieces and then small character moments, it's the omissions that matter. The film runs almost exclusively on a single-track narrative, opting only to cut away to the villains briefly, which keeps the story tidy. There are no bridges to the wider universe, except for one reference to Wayne Enterprises, which is smart.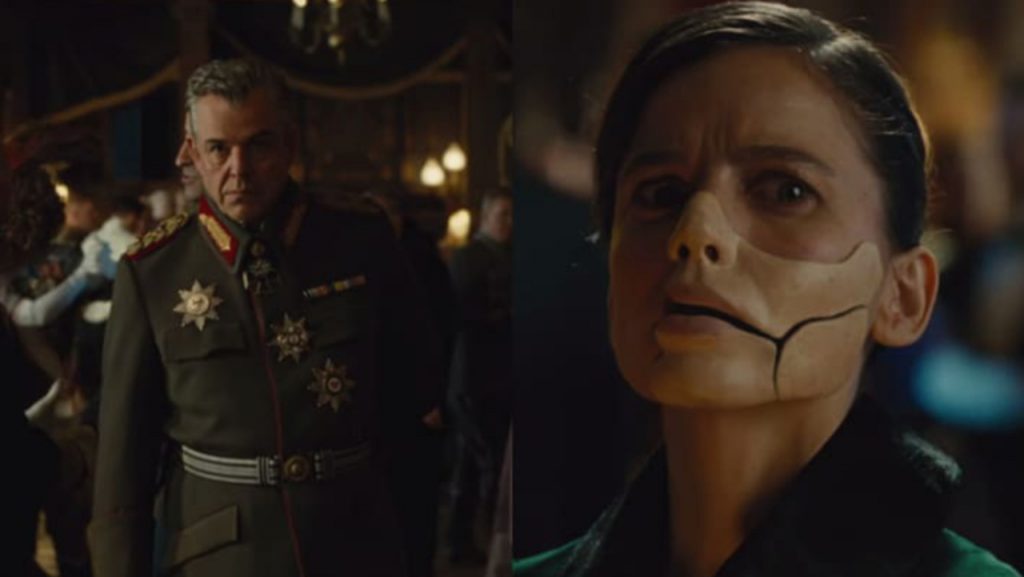 The island scenes are gorgeously photographed (some of it was shot in Italy) in a way that adds weight to the world and removes the artificial plasticity of green screen usage. There's also skill in showing the conflict between the two worlds, primitive weapons and modern arms, through images not words. Likewise, the London scenes are appropriately bleak and dour, especially when the streets are populated with extras dramatising the wounded and the gaunt faces of people living in uncertainty. When Diana sees dismembered wounded passing her, it's the closest we've come so far to an anti-war superhero movie.
Wonder Woman's shortfalls are evident when it deters from Jenkins' blueprint. One could argue that the anti-war sentiment is undercut by the well-shot combat sequences. Meanwhile, the final quarter is conventional compared to the rest of the movie, sadly relying too heavily on digital effects and booming sound for the finale. It would be a relief if these films presented a fresher idea of heroism in their climaxes. That said, it's certainly not as bludgeoning as some of the recent DC movies and even has a surprise for one of the main characters.
There are other plot oddities, such as the film's bookends being set in modern times but never explaining how Diana grows from a child to a woman but is still the same age in the present day. Nonetheless, the film is an enjoyable adventure because of its two strong leads, its effortless tonal shifts and its aversion to narrative traps; meanwhile, the political perspective of the outsider seeing humanity at its very worst and best frees the movie from the violent fascist undertones perpetuated by Snyder's films. Chris Pine's character Steve would say its "above average".
Summary: An enjoyable adventure because of its two strong leads, its effortless tonal shifts and its aversion to narrative traps.