Comics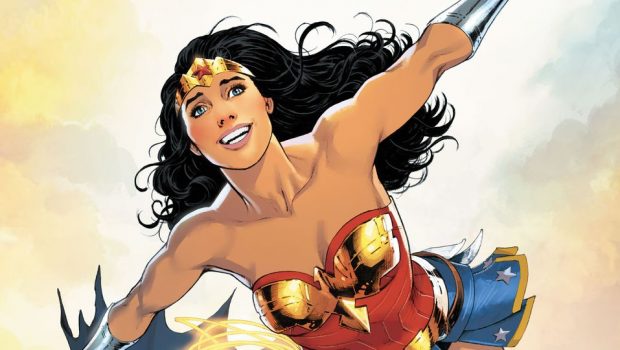 Published on June 1st, 2017 | by Gary Matos
Wonder Woman Annual #1 Review
The Trinity is Formed
Writers in comics are plentiful. Writers in comics with the skill and qualities of Greg Rucka are about as a rare as a vegan in a butchers. With Rucka soon to depart the Wonder Woman title readers will be savouring every issue he as if they were the last bites of a steak. These are big shoes to fill. Writers and artists may feel daunted by the task they are given at following up the work that Rucka has delivered.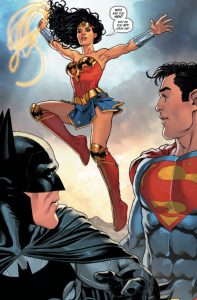 Wonder Woman Annual provides us with a story yet to be told in the Rebirth continuity and that is the meeting of the heroes that have become the most recognisable trio of not only DC Comics, but the most recognisable trio in the world of comics, The Trinity. Wonder Woman's first encounter with The Man of Steel, and The Dark Knight provides fertile ground from which Rucka can create quips between the characters. Whilst simultaneously revealing aspects of their characters. Like Batman's obsession with keeping his identity secret. Even to the point he introduces himself as Batman.
The artwork provided by Nicola Scott is a feast for the eyes. The bright and breezy images and colours inspire awe in the reader. It helps that the writing and the art work are made for each other. The artwork has provided a modern take on vintage comic book art which suits the characters featured. Given the period in which the characters of Batman, Superman, and Wonder Woman were making a mark on the world of comics.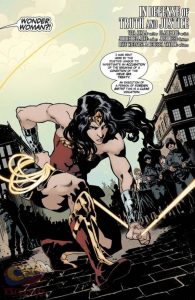 Another highlight of the Annual is a story in which Wonder Woman defends the idea of truth and justice. Consequently, leading to Wonder Woman defending King Shark as she saves him from execution. The artwork is not as great as that of Scott. Especially in conveying the expressions of the characters. However, the writing is strong enough to surpass the limitations of the artwork. It also provides an insight into Diana's clear stance on truth and justice.
There are other short one shot style stories featured in the Annual that highlight aspects of Wonder Woman's characteristics. Although they pale in comparison to the main story. They're not bad they, just feel inconsequential and of little importance compared to the main story. That aside Wonder Woman Annual still remains a good read. Especially in the build up to the release of the upcoming Wonder Woman film. Consider it a good entry point for anyone curious to know more about Wonder Woman.