Comics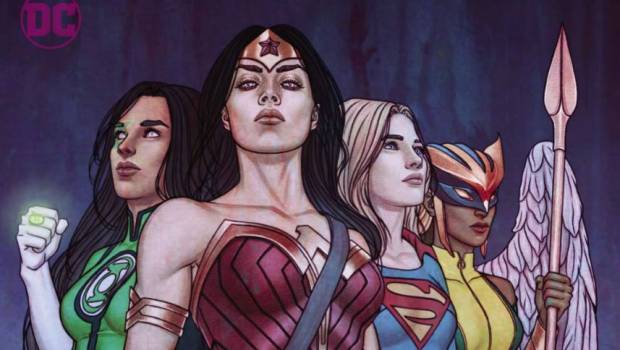 Published on June 13th, 2018 | by Andrew Bistak
Wonder Woman #48 Review
Summary: Wonder Woman #48 is a Jason centric story as he takes on the Dark Gods!
In the previous issue, we saw Diana forcibly taken by the Star Sapphires (see Wonder Woman Annual #2) and as a result, it left Jason, her twin brother alone and facing the Titan-like Dark Gods. Although not as experienced as her brother, Jason does use the wisdom of Athena to see the truce face of these invading gods…but needless to say, he is up the Styx without a paddle!
As Jason does the heroic thing and challenges these gods, he fights them to a standstill until he is helped by Supergirl who was previously possessed by the influence of these ancient entities. Fortunately fate is looking upon Jason and Steve Trevor calls for the Justice League and with the odds in their favour, one of the Dark Gods magically makes them vanish that leaves Jason standing alone.
With victory just in their grasp and total domination of Earth, one of the Dark Gods strike, however Wonder Woman returns from her adventures on Zamaron (Wonder Woman Annual #2) and comes to her brother as they stand united. Sure, there were some cliches used and classic comic elements which ensure that the main characters get their "screen-time", this issue was still a fun read.
Final Thoughts?
In the end, James Robinson once again delivers a sturdy Wonder Woman issue and even though Diana was not in the story, it was fun seeing Jason attempt to set things straight which gave us a unique insight into what makes this character tick.
The only issue was how he removed the Justice League in order to make this a Wonder Woman centric comic but nonetheless, the overall mystery of these Dark Gods is still enjoyable. Also, the art from Jesus Merino is brilliant with dynamic panels and a true sense of depth. All in all, Wonder Woman #48 ticked all the right boxes, including a few cliches to boot.
Recommended!
Gallery