Comics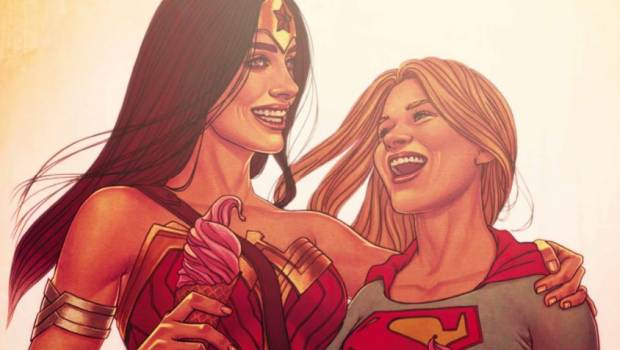 Published on May 25th, 2018 | by Andrew Bistak
Wonder Woman #47 Review
Summary: James Robinson ramps up the action in Wonder Woman #47 as the GODS return!
As the Dark Gods story continues, the reader returns to an epic battle between Wonder Woman as a seemingly possessed Supergirl is attacking our Amazonian princess. With Supergirl stating that her god Rao is dead, she believes that only the Dark Gods can now lead the world which creates another mystery. Thanks to artist Stephen Sergovia, he successfully brings writer James Robinson's story to life with some very dynamic panels as Wonder Woman and Supergirl fight like gods through a modern city. Diana finally manages to stop Supergirl with her lasso of truth as she demands answers.
The story also returns to Diana's twin brother Jason as he meets the three fates in order to seek answers on how he received this magical armour. The fates explain that although this armour was created for Earth's true champion (Wonder Woman) by Zeus, it is now literally and spiritually bonded to Jason as his biological father predicted the return of the Dark Gods. As Jason rushes to Diana's aid, the Dark Gods have indeed returned who literally look like mountains and with an unexpected twist, Wonder Woman is taken by the Star Sapphires as her brother is left to contend with these ancient beings.
Final Thoughts?
James Robinson continues to shape a new history for Wonder Woman with unexpected twists and some great character building with decent dialogue. As a result it created an enjoyable ready from start to finish and although Robinson was a little rough at the start of his Wonder Woman run, he has really gotten into the head space of what makes this character tick and when combined with the gorgeous art of Stephen Sergovia, it creates an epic DCU comic. With that said, Wonder Woman's story with the Star Sapphires continues in Wonder Woman Annual #2 with Jason facing the Dark Gods alone in the next issue. Bring it on!
Recommended!
Gallery