Comics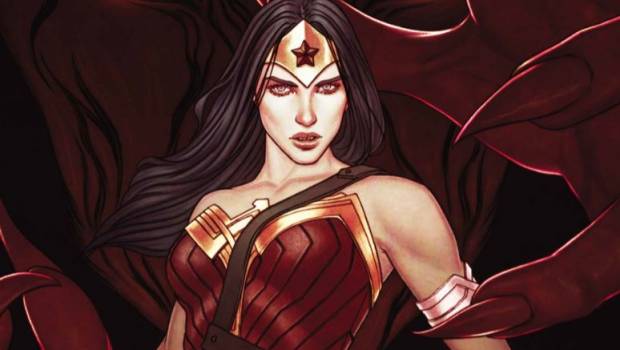 Published on May 9th, 2018 | by Andrew Bistak
Wonder Woman #46 Review (The Dark Gods Part One)
Summary: Robinson continues his godly work on Wonder Woman with the return of Cheetah and the Dark Gods!
After the last epic arc featuring Darkseid, one of the 'New Gods', writer James Robinson and artist Stephen Segovia return Diana to her classic nemesis with Cheetah, including to continue with the theme of gods… more specifically, those dark ones.
The story commences with Veronica Cale receiving a visit from "Doctor Cyber" who has some information on the whereabouts of Barbara Minerva (aka Cheetah) who almost killed Veronica during their last meeting. However it seems that Veronica Cale finally caught her cheetah as she is being experimented on by Doctor Poison.
However something has awakened Cheetah as she causes pure death and chaos in Empire Industries and as she attempts to gain revenge on Veronica Cale, she is intercepted by Wonder Woman. With some spectacular art by Stephen Segovia who successfully captures this battle, this villain manages to escape to the amazement of Diana.
It also seems that the mystery of Cheetah's freedom is caused by the dark gods as the issue ends with Wonder Woman going head to head against Supergirl whose god is Rao. Writer James Robinson also revisits Diana's twin brother Jason who rescues his adopted father from a Kobra research base which creates more puzzles surround this character.
Final Thoughts?
Overall, it was a dynamic issue with quite a bit happening but thankfully it worked quite well. I still believe that Robinson successfully captures the spirit of Wonder Woman and I'm eager to see where this story is headed, especially the next issue which stars Supergirl.
Add in the truly stunning art of Stephen Segovia and all in all, Wonder Woman #46 ticks all the right boxes when it comes to the legacy of this character, not to mention some great and unexpected guest stars.
Recommended!
Gallery