Comics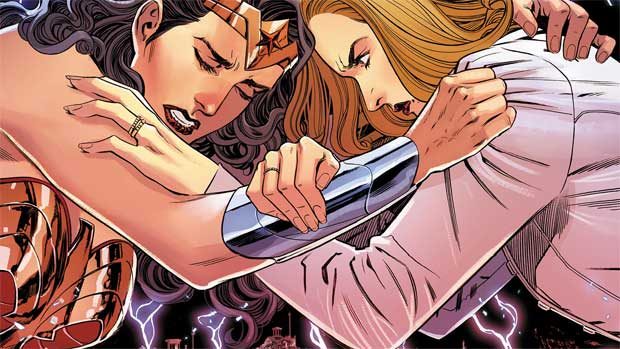 Published on June 14th, 2017 | by Andrew Bistak
Wonder Woman #24 Review (2017)
Summary: Wonder Woman #24 Review is a very moving end to the Godwatch storyline
Wonder Woman #24 Godwatch is the epilogue to the last arc by writer Greg Rucka that almost concludes his amazing run on Wonder Woman. There is a recap at the start of the issue when Diana and Steve Trevor finally reunite with a very touching moment shared between them. It also serves as a breather before the next challenge that Wonder Woman must face. Furthermore, Rucka sets Cheetah (aka Dr Barbara Ann Minerva) on another path and when she is rejected by the 'tree', she vows revenge on Dr Veronica Cale who once had the power of making her human again.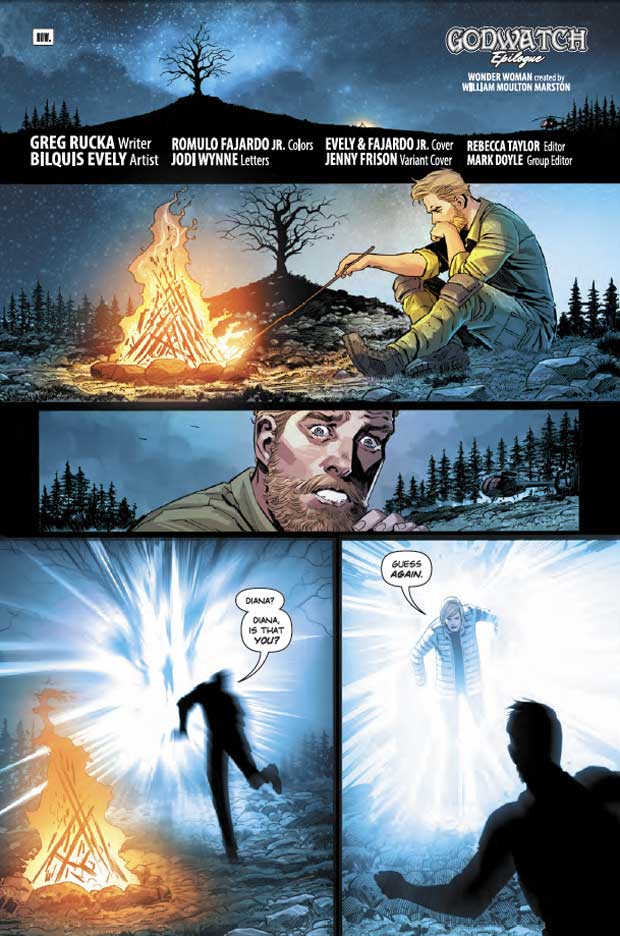 So as Cheetah acknowledges her dark side again, she unleashes her feline fury on Dr Cale and before she can launch her death blow, Wonder Woman arrives to save this very unethical doctor. As she tries to reason with Cheetah, Wonder Woman finally catches her former villain and in a very powerful panel, she places her in a choke hold to force her to sleep while saving the life of the meddlesome Dr Cale. It's quite a monumental moment in the issue.
The issues ends with Wonder Woman flying off with Cheetah that goes into the anniversary and double sized issue of Wonder Woman #25 which ties together and finalises the amazing run of writer Greg Rucka. Given that, Wonder Woman #24 nicely concluded this storyline that was not only well-written but highlighted the talents of Greg Rucka and why his run about Diana of Themyscira was one of the best. Like his other work on Wonder Woman, issue #24 was no exception to the rule that boasted some strong dialogue, good plot development and a satisfying conclusion.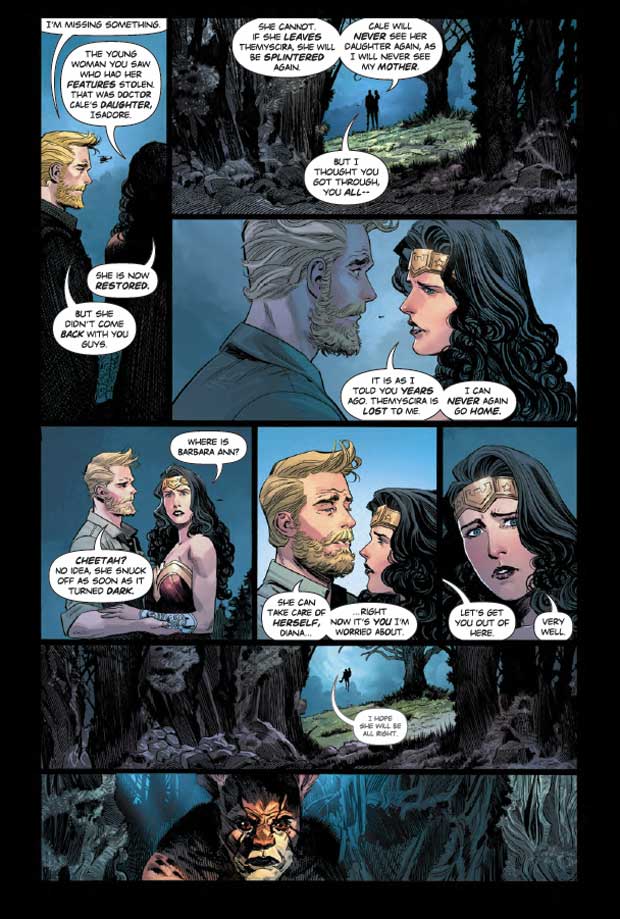 Godwatch is also beautifully illustrated by Bilquis Evely who creates some very dynamic panels filled with emotion. The panel of a pleading Cheetah highlights the volatile nature of this character as she goes from sadness to anger in a matter of seconds thanks to her animal instincts. Nonetheless Bilquis Evely is a very talented artist and I hope she stays on the roster of DC Comics for a long time to come!
Final Thoughts?
Wonder Woman #24 is a satisfying conclusion the Godwatch story line with some great character moments and exceptional art. It will be sad that Greg Rucka is leaving Wonder Woman but it's also exciting on where the new direction will take us. All in all, it's a strong issue from Rucka and co!
Comic Details
Title: Wonder Woman #24
Publisher: DC Comics
Issue Date: 14 June 2017
Price: $2.99
Writer: Greg Rucka
Artist: Bilquis Evely
Cover by: Bilquis Evely
Variant cover by: Jenny Frison