Games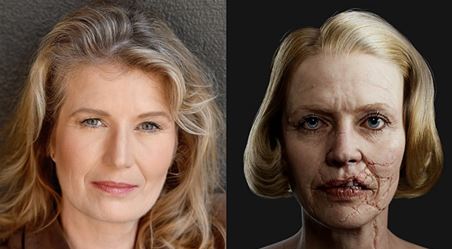 Published on September 14th, 2017 | by Admin
Wolfenstein II: The New Colossus – Frau Engel Spotlight
We were first introduced to the iconic, sadistic villain, Frau Engel, in Wolfenstein: The New Order (2014).
At the conclusion of the game, Frau Engel was left injured and humiliated – but alive. It'd be enough for a lesser villain to slink away. But for Frau Engel, this only hardened her resolve.
"I thought it would be a powerful moment, having her crawl toward you with that totally broken, disfigured visage, coupled with her vow of vengeance," says Creative Director Jens Matthies. "If you're the queen of the realm, and then that gets challenged, of course you want to reclaim your crown. That propels a lot of her personal vendetta against the Resistance, but BJ Blazkowicz in particular."
But now, Frau Engel is back with a vengeance, doggedly hunting BJ Blazkowicz across the Nazi-occupied United States in Wolfenstein II: The New Colossus.
In the latest Bethesda.net feature, the developers talk more about the challenges and realities of bringing the formidable Frau Engel back, badder than ever.
Wolfenstein II: The New Colossus releases on October 27, 2017, on Xbox One, PlayStation 4 and PC. Winner of more than 100 awards at E3 2017, Wolfenstein II: The New Colossus also received four nominations from the official E3 Game Critics Awards (including Best of Show) and won Best Action Game.