Games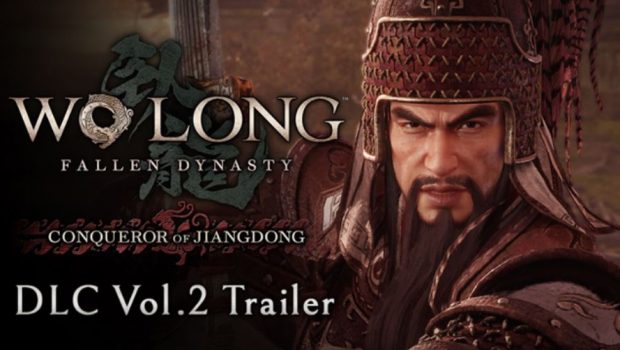 Published on September 28th, 2023 | by Adrian Gunning
Wo Long: Fallen Dynasty's DLC vol.2 arrives today: the "Conqueror of Jiangdong" is ready for war!
Today, KOEI TECMO Europe and developer Team NINJA launched the second DLC for Wo Long: Fallen Dynasty, a dark fantasy action RPG now available on Xbox Series X|S, Xbox One, PlayStation®5, PlayStation®4, and PC via Windows and Steam®.
Follow Sun Ce's struggles after the death of his father, Sun Jiang, in the new story chapter, "Conqueror of Jiangdong". Here, players journey through Xiangyang and the Shentingling Hills while encountering frightening new Shrimp Soldier monsters along with some of Ancient China's most fierce warlords, including Gan Ning and Taishi Ci. The DLC pack also features a new Long Sword weapon, a new Divine Beast, new end game content entitled "The Thousand Mile Journey", and more.
In addition to the paid DLC, a free update is available beginning today that includes collaborative weapons with Lies of P, the thrilling new action RPG by Neowiz Games.
For more information on Wo Long: Fallen Dynasty, visit the official site, Like us on Facebook, Join us on the KOEI TECMO Europe Discord server, and Follow us on Instagram and X (formerly Twitter) at @koeitecmoeurope or @WoLongOfficial.