Comics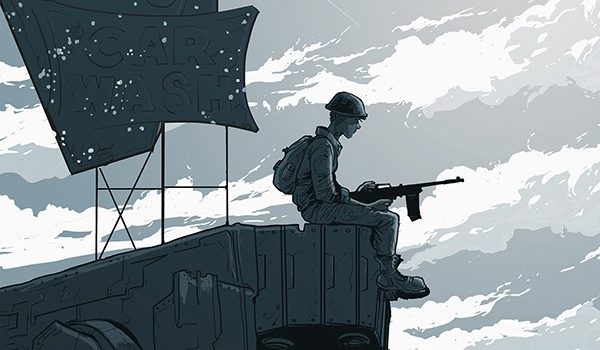 Published on August 23rd, 2023 | by Adrian Gunning
WITNESS THE FALL OF SOCIETY IN "YELLOW"
Upon the success of Lost Boy, renowned music video director and storyboard artist Jay Martin partners with Dark Horse once more to present his new adventure, Yellow! This is a beautifully haunting story of humanism set against the backdrop of a war-torn America in an alternate future. Along with story, art and color by Jay Martin, the book also features letters by Frank Cvetkovic.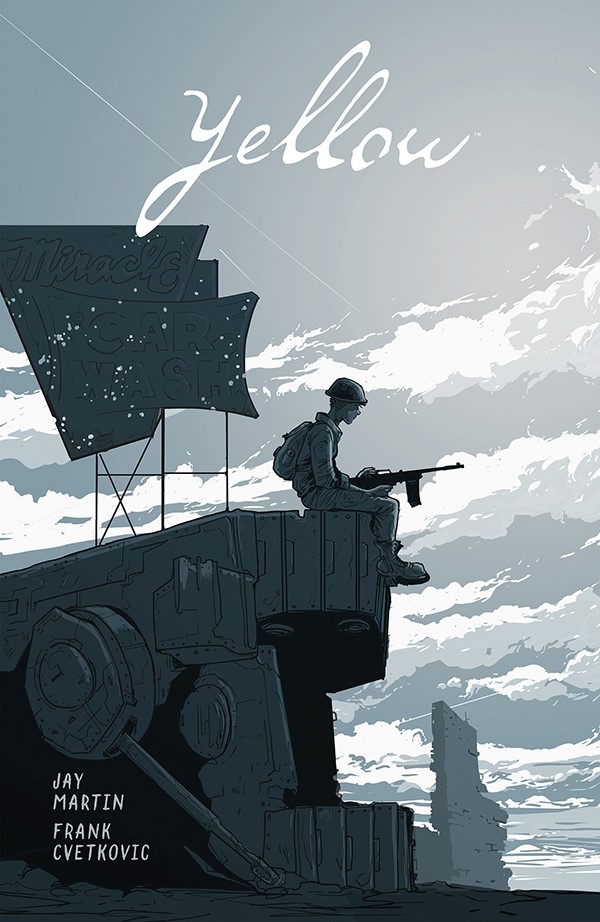 Set in an alternate future amid a Second Civil War, wounded infantryman Nick Carson flees the battlefield and escapes across the wasteland of war-torn America. Branded a coward and marked for death, Nick's only hope is to get to the other side. His route takes him through a strange, ravaged country where power plants lay destroyed and once great cities have gone dark–an America at war with itself.
Yellow explores what happens when society falls apart, when there is no law and order. Do we fall to our basic instincts, or can we rise above? As Nick travels, he encounters both good and evil and must choose which path he will follow.The Yellow hardcover, which measures 6.625 x 10.1875" and contains 208 pages, will be available in bookstores May 14, 2024 and in comic shops May 15, 2024. It is available for pre-order now on Amazon, Barnes and Noble and at your local comic shop and bookstore and will retail for $24.99.
Praise for Lost Boy:
"LOST BOY has the kind of evocative art and hypnotically assured pacing I envy, compellingly introducing Jay Martin onto the comics scene as a talent to watch."—Pornsak Pichetshote