Comics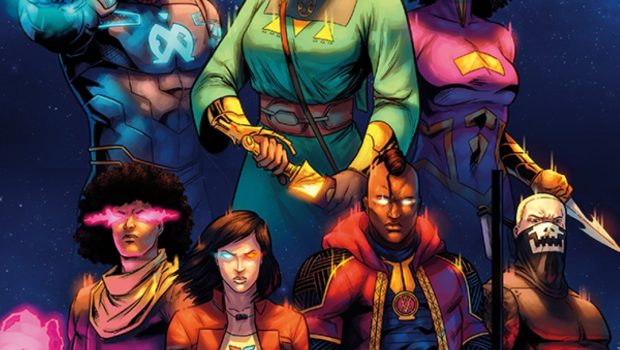 Published on February 25th, 2023 | by Andrew Bistak
WITNESS THE EPIC YOUNEEK CROSSOVER IN "THE OLORIS: HEROES WILL UNITE VOLUME 1"
Dark Horse Books and YouNeek Studios team up once again to present an epic YouNiverse crossover in The Oloris: Heroes Will Unite Volume 1! The continent of Africa becomes ground zero for a devastating extraterrestrial invasion from the Moon, forcing a group of heroes to band together in this new graphic novel from the massively talented team of Nigerian creators at YouNeek Studios. The newest graphic novel in the YouNeek line is written by Roye Okupe, with interior art and cover art by Sunkanmi Akinboye, colors by Etubi Onucheyo and lettering by Spoof Animation.
The heroes from across YouNeek Studios' different titles unite for the first time in this epic crossover event! When an unknown anarchist unleashes an army of extraterrestrial androids on the continent of Africa, Malika—legendary warrior queen of the 15th-century West African Empire, Azzaz—must put together a team of "unlike-minded" heroes to respond before it's too late. Featuring appearances from other YouNeek YouNiverse heroes like EXO, Fury, and WindMaker, several YouNeek storylines finally converge.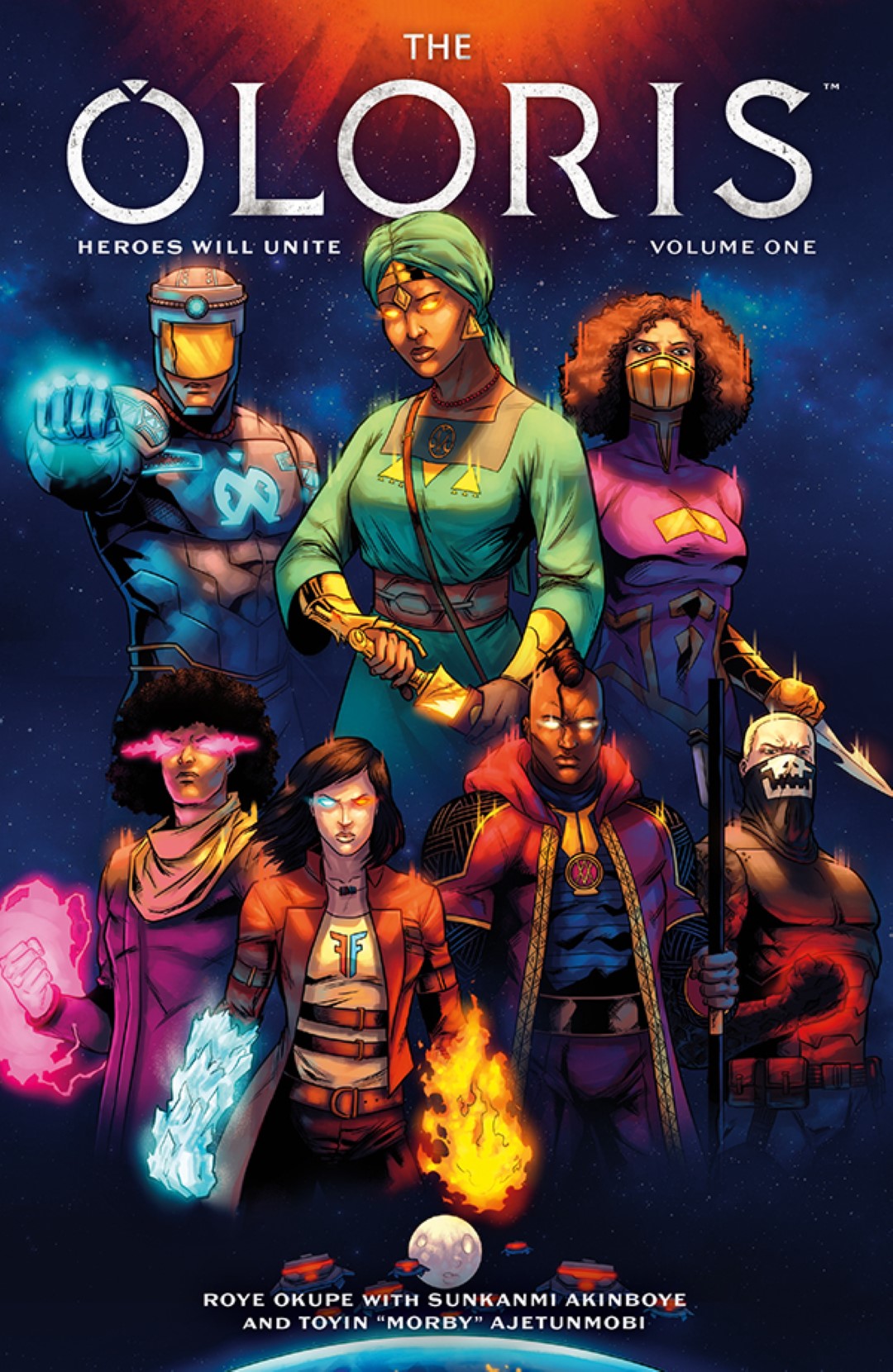 Dark Horse and YouNeek Studios continue to present stories in a shared universe of African fantasy and superhero tales—the YouNeek YouNiverse!
Check out the YouNeek reading guide featured here on the Dark Horse website if you're new to the YouNiverse or want to recap before this epic crossover.
The Oloris: Heroes Will Unite Volume 1 trade paperback will be available in bookstores August 8, 2023 and in comic shops August 9, 2023. It is available for pre-order now on Amazon, Barnes and Noble and at your local comic shop and bookstore and will retail for $24.99.
Praise for YouNeek Studios:
"E.X.O: The Legend of Wale Williams, Vol. 1 brings an Afrofuturist spin to the superhero genre and is a recommended read for comic fans of all stripes. I cannot wait to see the other books that YouNeek and Dark Horse have in store for this initiative, and I hope to see more of Wale Williams' exploits in the future."—But Why Tho?
"Malika Fire & Frost combines futuristic technology, magic powers, and ancient artifacts in a unique, fast-paced story. The in-depth world building and stunning art make Malika Fire & Frost a standout book."—Youdontreadcomics
"Iyanu is a great looking book steeped in the magic of African mythology."—Comic Crusaders