Comics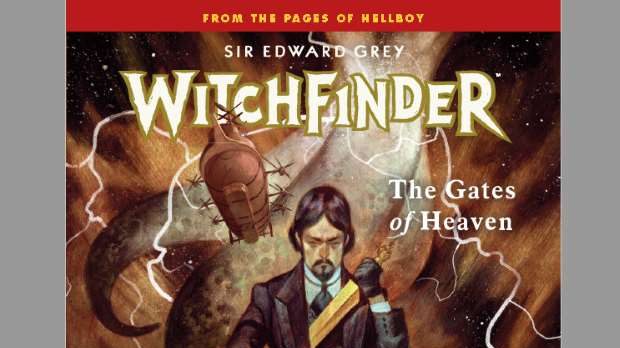 Published on January 7th, 2019 | by Chris O'Connor
Witchfinder Volume 5: The Gates of Heaven TPB Review
Summary: Whilst investigating some baffling occult events, the Witchfinder Sir Edward Grey learns he is not the only one charged with tackling the paranormal in London.
"From The Pages Of Hellboy"… I quite like that… partly because it sounds kind of cool… but also and arguably mostly, because it means there's a high probability I'm going to like what I'm about to read. Witchfinder takes us back… way back, in this case we actually start in 1884. Sir Edward Grey, known as the Witchfinder, is investigating some occult events that have him puzzled. But he is about to get a big surprise when he learns that he is not the only paranormal investigator in London. At the Queen's request Sir Edward joins these new allies in a quest to stop a mad scientist from destroying London in his pursuit of immense power!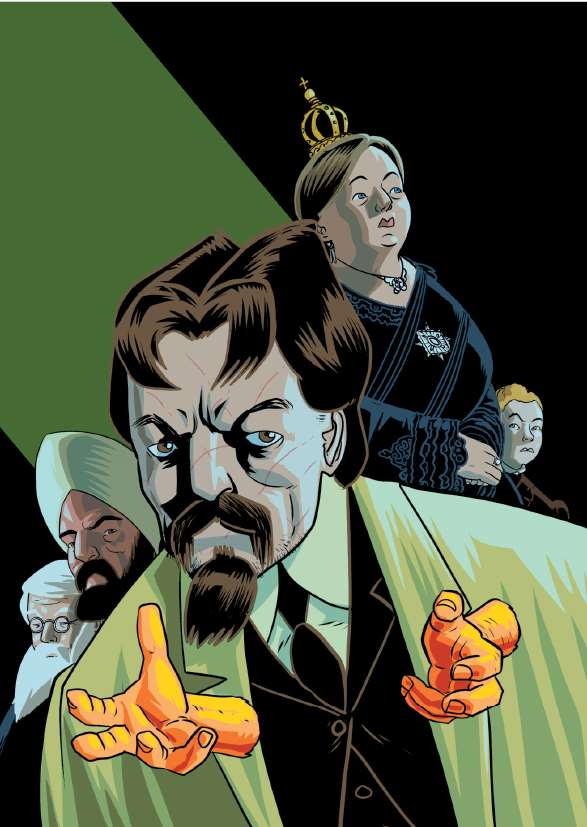 Writing
The story will appeal to anyone with a love of British paranormal stories (especially those from the late 1800's to the early 1900's) and of course fans of H.P. Lovecraft. The story essentially flows from "traditional" paranormal ideas of ghosts and phantasms and finds itself quickly entwined in the grip of a very elder godlike presence. Sir Edward also finds himself bumping into some people whose names may seem familiar. Ultimately it feels almost like a starting point for a new group of paranormal investigators and protectors and that's not a bad thing at all.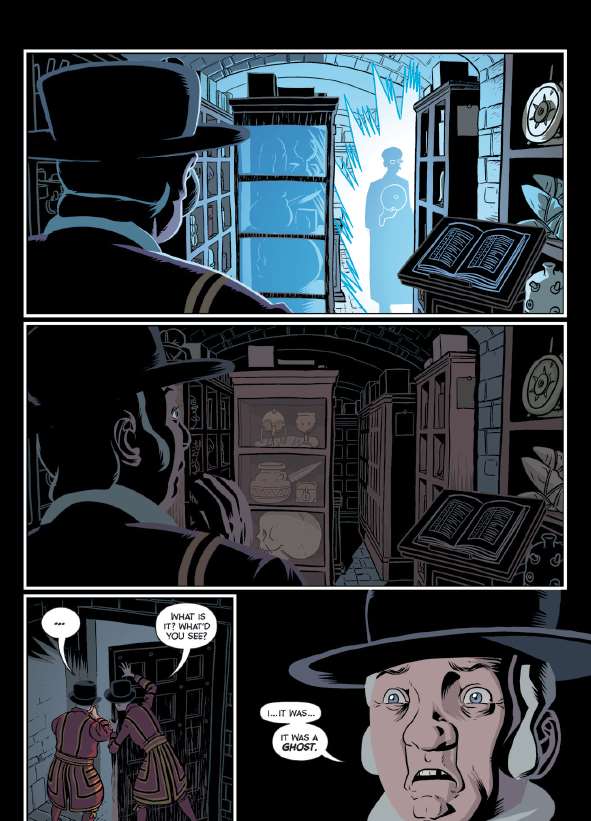 Artwork
There was something about the artwork that reminded me of Tin Tin… having said that, I think the last time I read Tin Tin was in Primary school so we are talking around 30 odd years ago. The artwork is very clean and neat. Colour is used carefully, nothing is over the top, perhaps subdued if anything, but it all fits nicely with the time period and doesn't overwhelm the reader. Because the majority of the comic uses more gentle colours and minimal contrast, when there are pages of great activity, they stand out all the more and that just drives the action home all the better.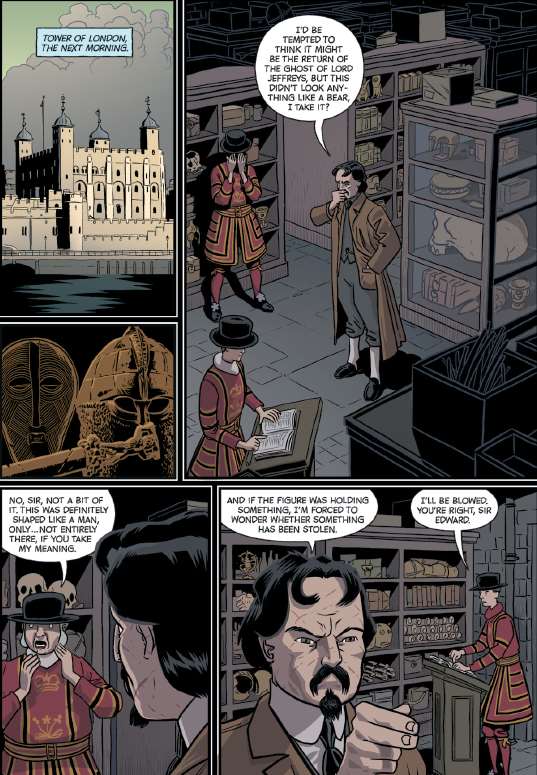 Final Thoughts
Given the popularity of mediums and general occult and paranormal practice around England at the time of the Witchfinder stories, it's fun to see what he gets up to and blending the familiar Lovecraftian elements into the world adds that extra level of fear and terror that only the elder gods and their actions can create. There's almost a touch of The League of Extraordinary Gentlemen about this, a secret group who are tasked with protecting the world from the horrors that would take over if given the chance. If you like Mignola's other works there's a good chance you will also like this… but it is a bit different in tone. Perhaps try a single issue first and decide from that if you want to take the deep dive.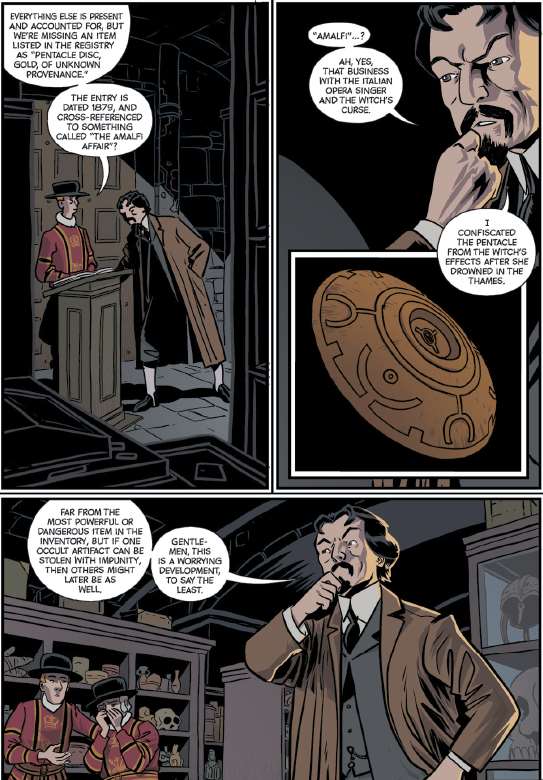 Publisher: Dark Horse
Writer: Mike Mignola, Chris Roberson
Artist: D'Israeli, Clem Robins
Colourist: Michelle Madsen
Genre: Action/Adventure, Horror
Format: 144pgs FC, TPB
Release Date: 2nd January, 2019