Comics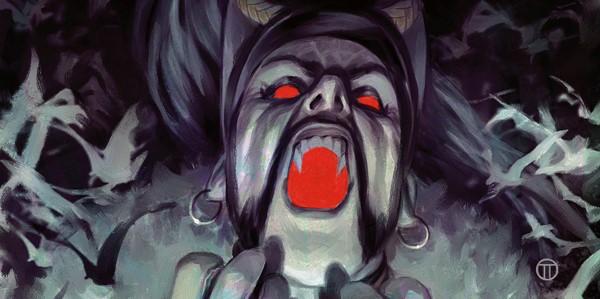 Published on December 27th, 2016 | by Dana Folkard
WITCHFINDER: CITY OF THE DEAD #5 REVIEW
Summary: A gripping finale to this miniseries.
So here we are, at the end of this five-part miniseries, and this is the showdown we have been waiting for. Sir Edward Grey faces one final battle against Giurescu and his army of the undead. The odds are stacked against Grey, which results in an unlikely partnership. Yet even in the face of so much adversity, Grey never gives up hope. Will Grey be able to thwart Giurescu's plans in time or have the wheels of change been set in motion?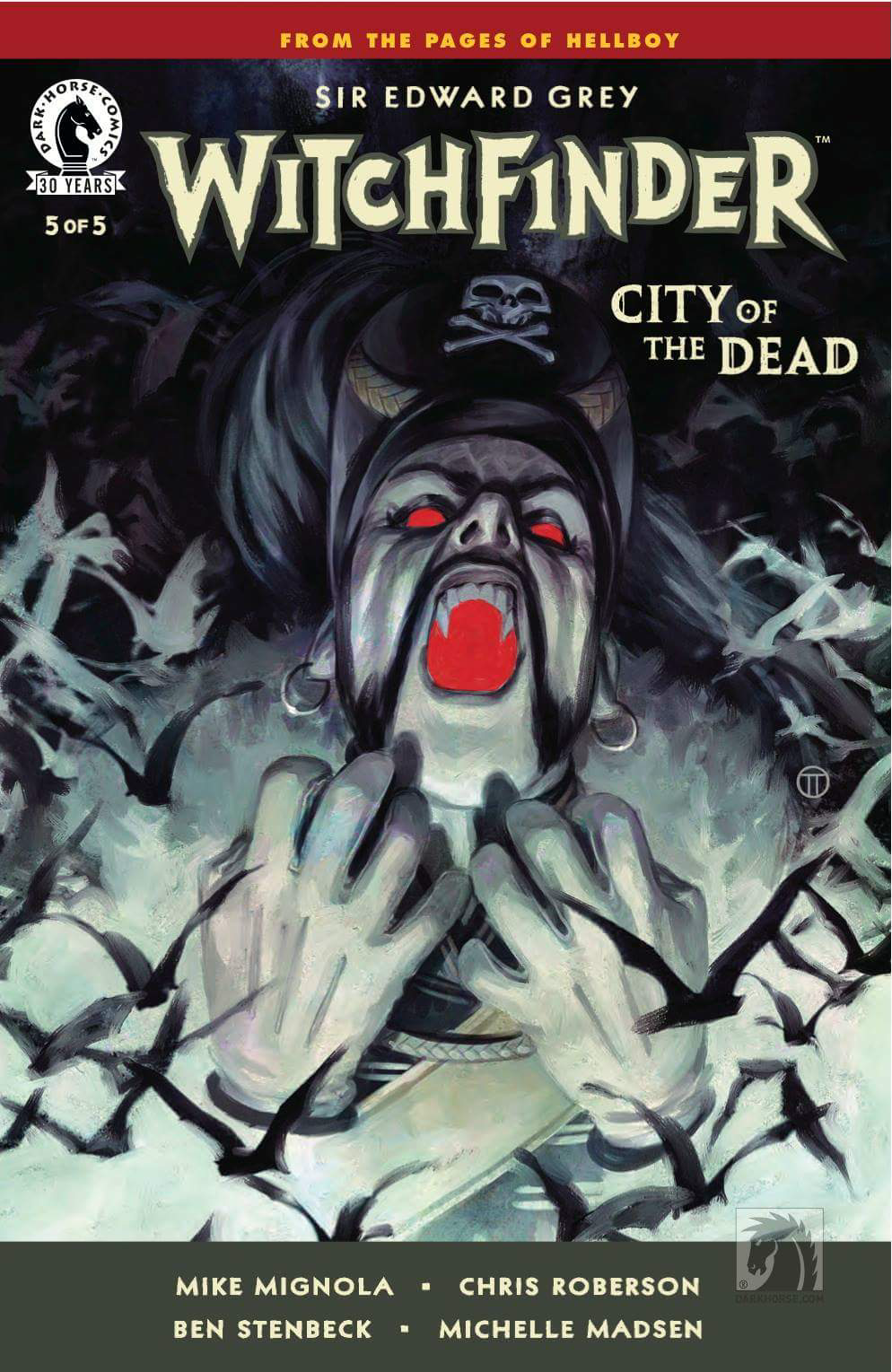 Witchfinder: City of the Dead #5 begins with Grey and Giurescu face to face underneath London, in one of it's many tunnels. Things look bleak for Grey, as he is surrounded by a horde of hostile undead, all wanting to have a piece of him. They have been waiting for Grey and Giurescu wastes no time in revealing his plans, mocking Grey for his futile attempt at trying to stop him. Let's just say that there is no mincing of words here and absolutely no ambiguity. It is what it is and there si nothing that Grey can do about it…or is there? Never underestimate Sir Edward Grey, as he still has a few tricks up his sleeve. This is the moment we have been waiting for and their encounter is rife with tension. Grey is in for one wild ride! However, is this really the end or the beginning of something much more sinister?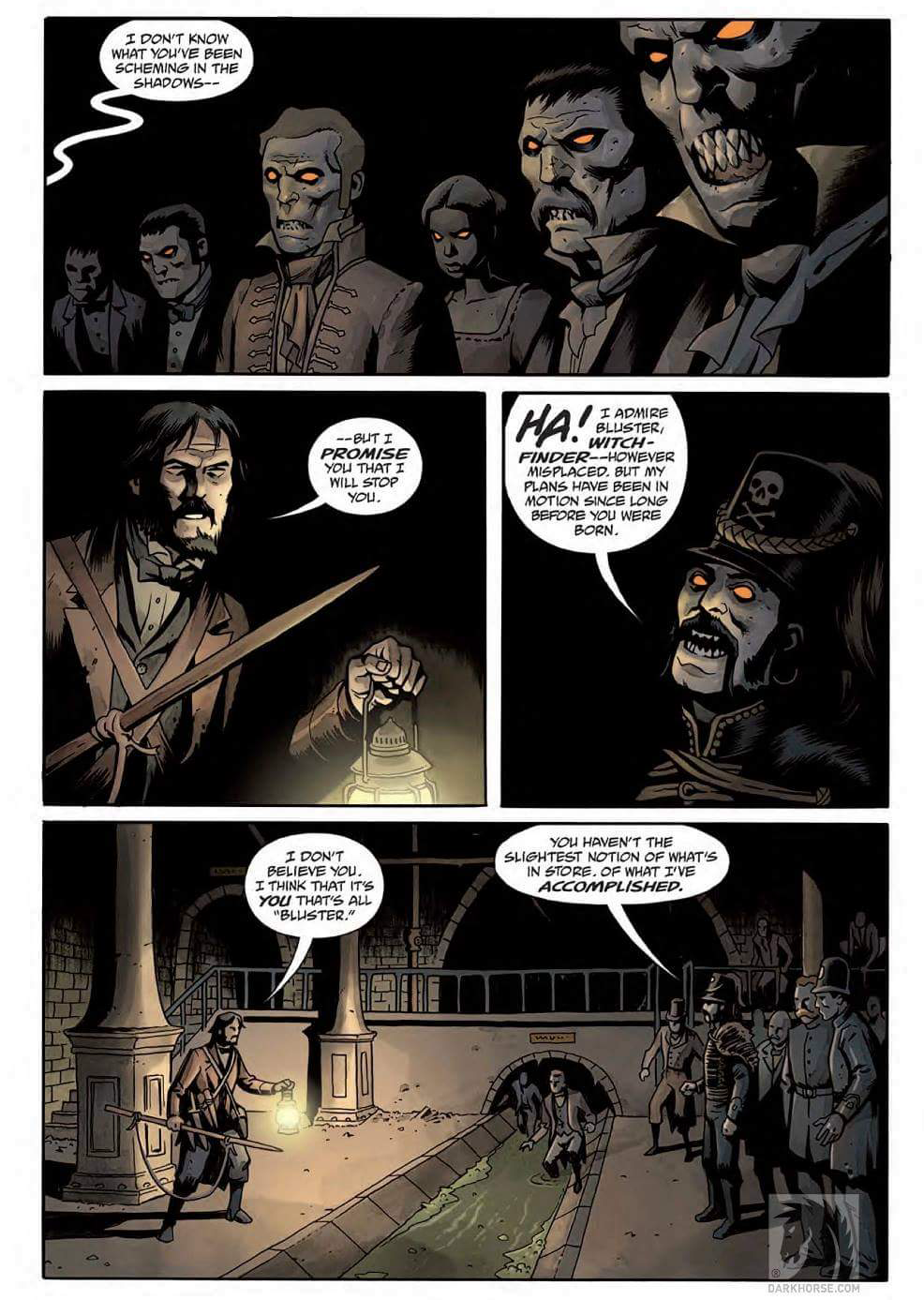 Mike Mignola and Chris Roberson have given us an exciting finale to this tense and thrilling miniseries. I mean who doesn't love an epic face-off, especially one that has slowly been building like this. Everything about this issue is menacing and threatening. Grey is in a situation where the odds are stacked against him, yet he still doesn't falter and do what he must do to succeed in squashing this evil for once and for all. I find that Grey is a practical man and doesn't shy away from things that he must do in order to succeed, even if that means doing the one thing that he swore never to do. Also, being a huge Hellboy fan, I really love and enjoy seeing constant Hellboy references dotted throughout this story. If you're at all familiar with Hellboy, Giurescu is a well-known character, so seeing him more than a hundred years earlier is pretty excellent. It's great to see him in a Witchfinder story, standing there in his Napoleonic uniform, all dark and menacing. Yep, as you can tell, I'm quite the Giurescu fan. It's good to finally have this story told to us, as we have only ever heard about Giurescu's time in London and his encounter with Grey briefly mentioned in Hellboy: Wake the Devil.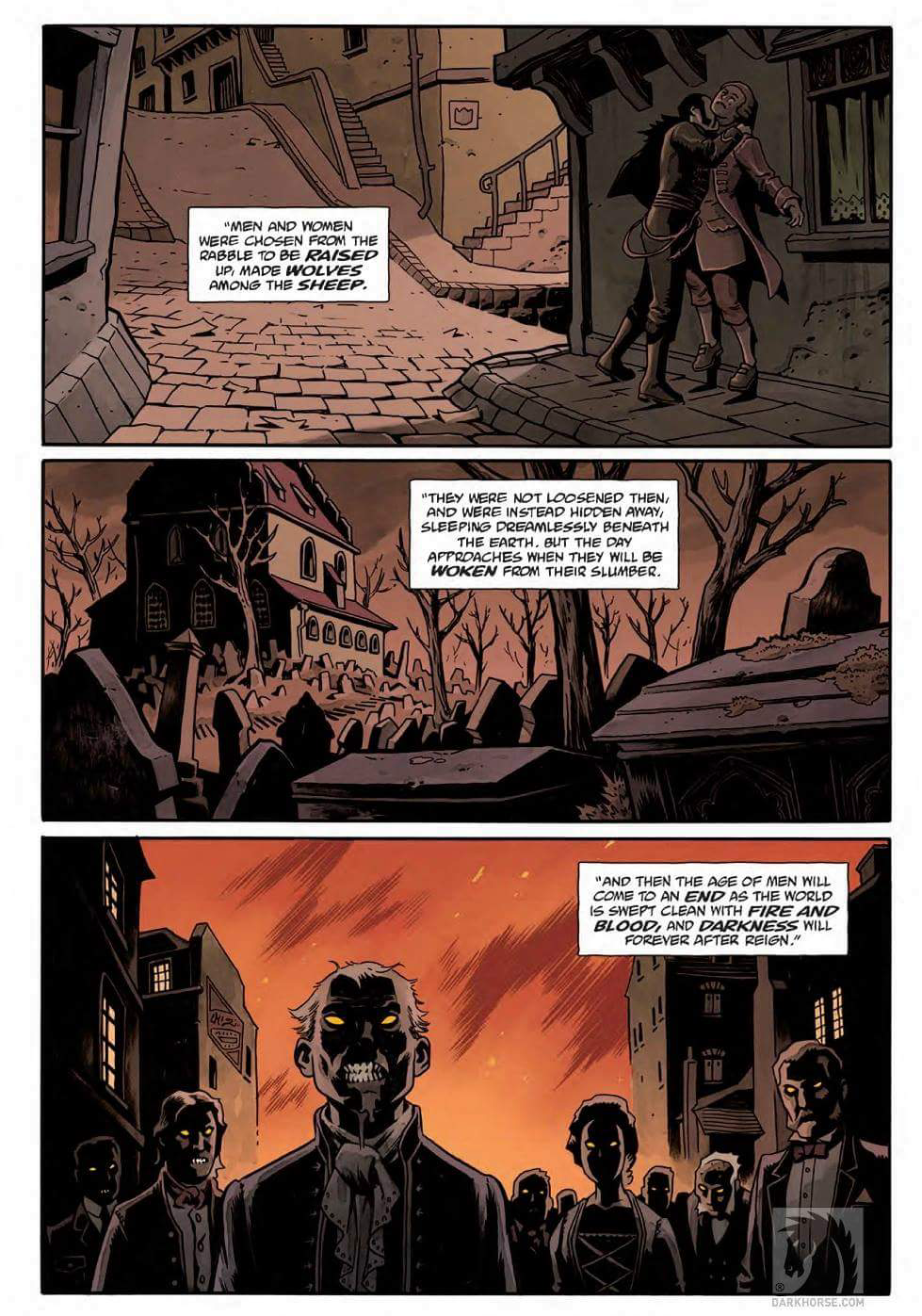 Ben Stenbeck's art matches the tense and menacing mood echoed in the dialogue. Giurescu cuts a formidable figure and whenever he is on the page your eye is drawn to him. It's all very gritty and dark, reinforcing that Victorian horror-like quality. The action sequences are back in this issue and they are quite graphic in some parts. It all comes together to make for some intense and exciting action scenes and that's exactly what you want to see with a final face-off between two excellent characters. I also enjoy when Stenbeck adds small visual clues in some of his panels. Never ignore these clues as they are there for a reason and offer us an insight into possible future story arcs or characters that will appear down the track in a different Witchfinder story. Once again, the colouring by Michelle Madsen matches the dark grittiness of the art. Everything looks old and dirty, and this really helps to reinforce the overall mood and tone of the story. These are dark times and they sure do feel and look like it.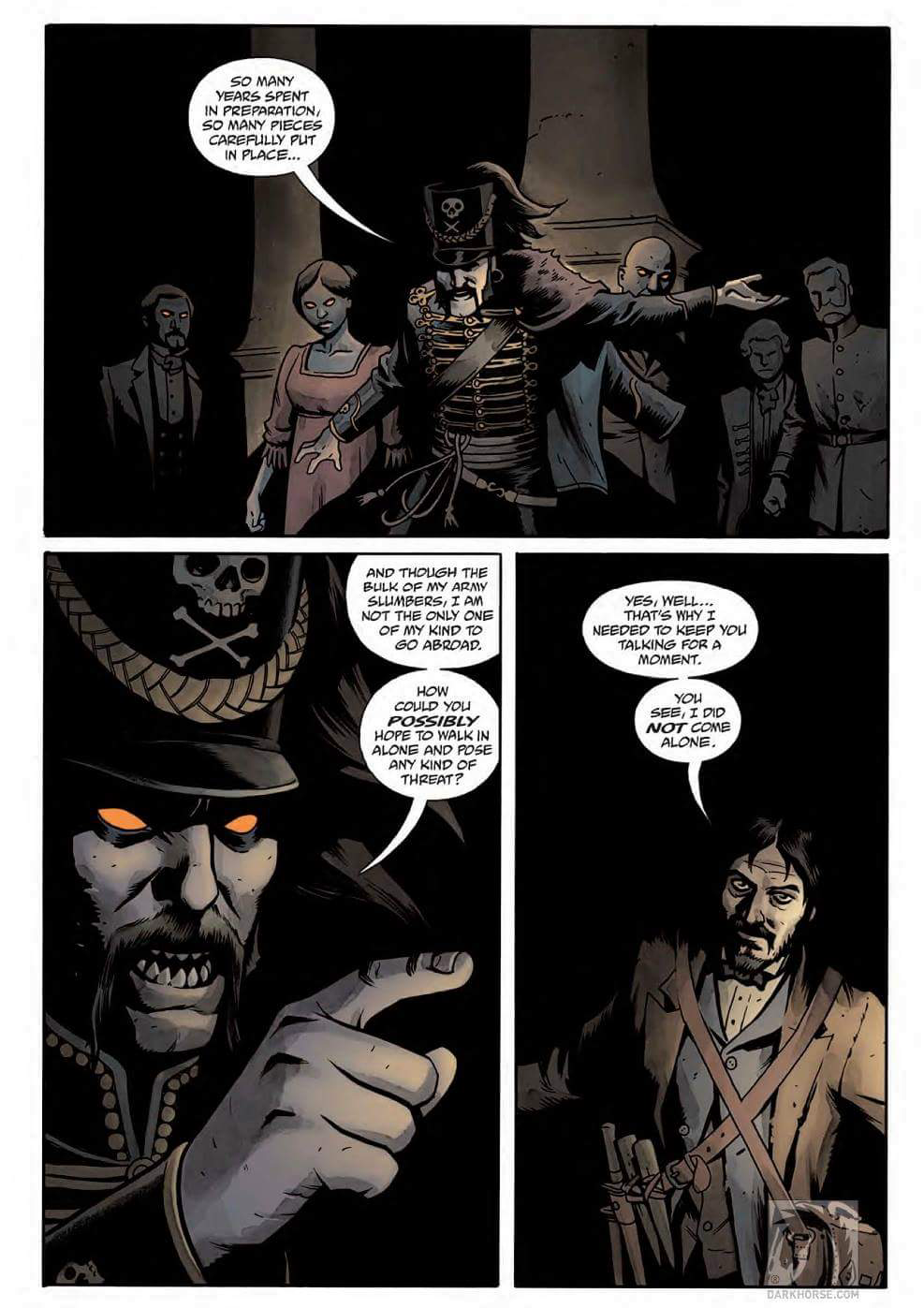 Overall, I've really enjoyed this Witchfinder story. The tension slowly built, which really drove the narrative forward in an ominous and foreboding way. I found the story gripping, the characters compelling and it all came together to give us a sinister and atmospheric story. A story that many of us have been waiting to be told. I'm excited to see what will happen next for Sir Edward Grey.
I'm giving this issue 5 out of 5 stars!
Comic Details
Title: Witchfinder: City of the Dead #5
Publisher: Dark Horse Comics
Creative Team: Mike Mignola, Chris Roberson, Ben Stenbeck, Michelle Madsen
Reviewer: Dana Folkard