Comics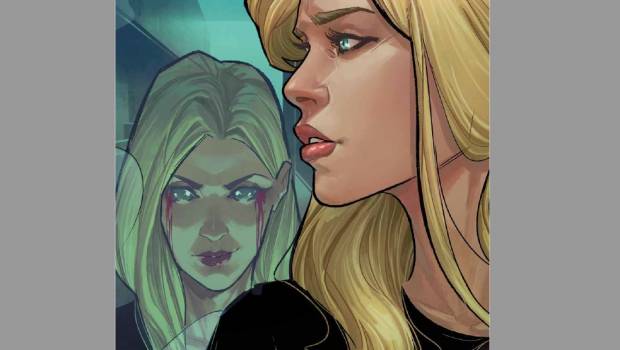 Published on July 25th, 2018 | by Chris O'Connor
Witchblade Volume 1 Comic Review
Summary: Many comics get "reboots" but Witchblade benefits from being an entity that can move from one host to another (much like Dr Who). This new start and new host is set to be a fantastic pairing.
I've been familiar with Witchblade for some time, I think I even read a story or two in the past… but this collection represents a new take on the familiar character and I love it! Alex Underwood lies shot and left for dead on a New York roof top, her life would have ended there if not for being chosen as the new host for the Witchblade! The Witchblade, a mystical artifact that grants the woman who wields it extraordinary powers… but not without a cost, a cost that Alex Underwood is about to learn.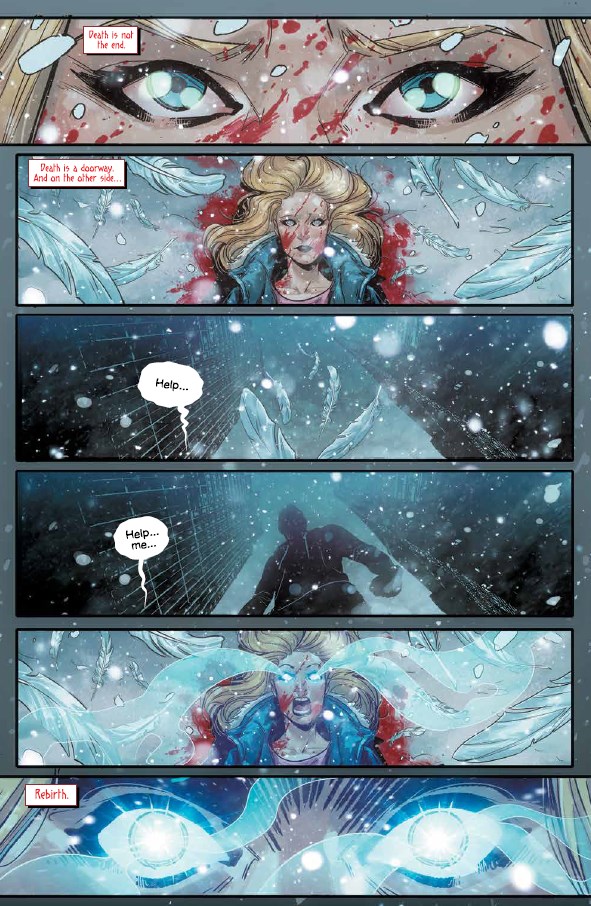 Writing
One of the things that jumped out at me about this story is the strength of the female characters, even Alex who is taken aback by the situation she finds herself in (quite reasonable when you've died and been "reborn") shows a lot of strength while coming to terms with her new found abilities. There's a lot of work that Caitlin has put in here to give Alex a backstory that explains a lot of who she is and no doubt why the Witchblade would have chosen her. Flashbacks show us both the recent past, giving context for where she finds herself now, and much further back in Alex's life, giving an idea as to the events that have helped form her personality.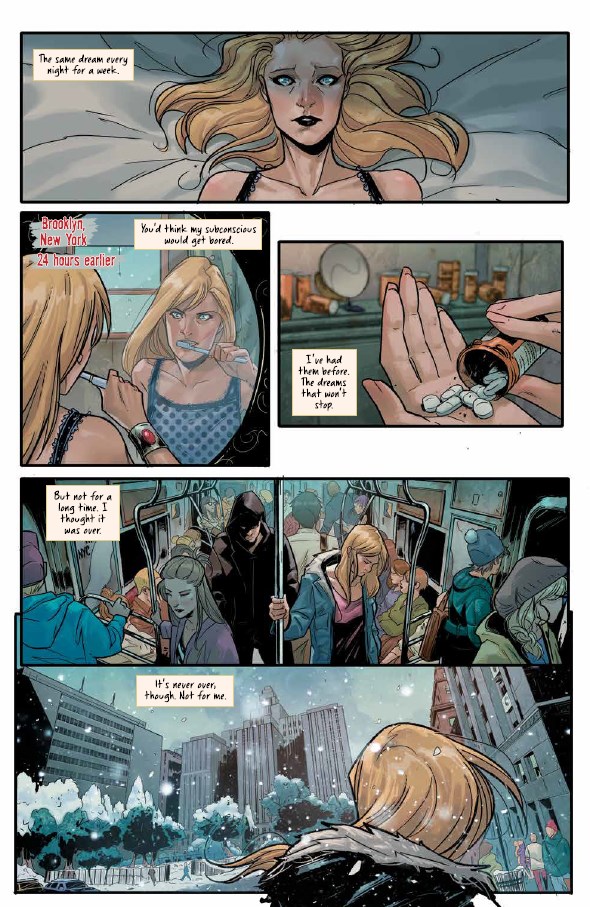 Artwork
Roberta has done a fantastic job of bringing this story to life! The images are clean and vibrant with a colour palette that just really feels almost cinematic. I also have to make a comment about the depiction of the Witchblade. Now I don't know if the way Alex looks when the Witchblade takes over is how it will look in future stories but the fact we aren't seeing the very familiar minimal coverage, ample exposed body Witchblade is refreshing. Don't get me wrong… as someone who enjoys the human form the previous depictions have been very visually pleasing… but I think it's great that in this day and age we can take a character that could easily be said to have been objectified in prior renditions and give them a new visual style that still completely works with the character but doesn't rely on near nudity to sell the stories.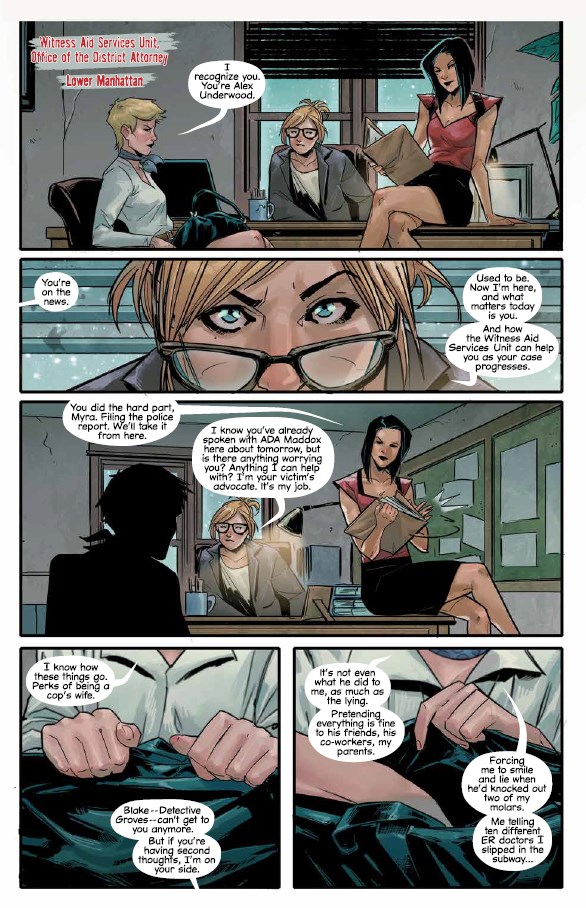 Final Thoughts
I was very happy with this telling of Witchblade and look forward to where it goes in the future. Stunning art work and a gritty story that depicts a number of very strong female characters… there's a lot to like here. If you are new to the Witchblade character, this is a nice way to join the new story while also getting a quick synopsis of the mythology behind the character. A great addition to previous collections or a perfect excuse to start a new collection. A great read and a pleasure to look at.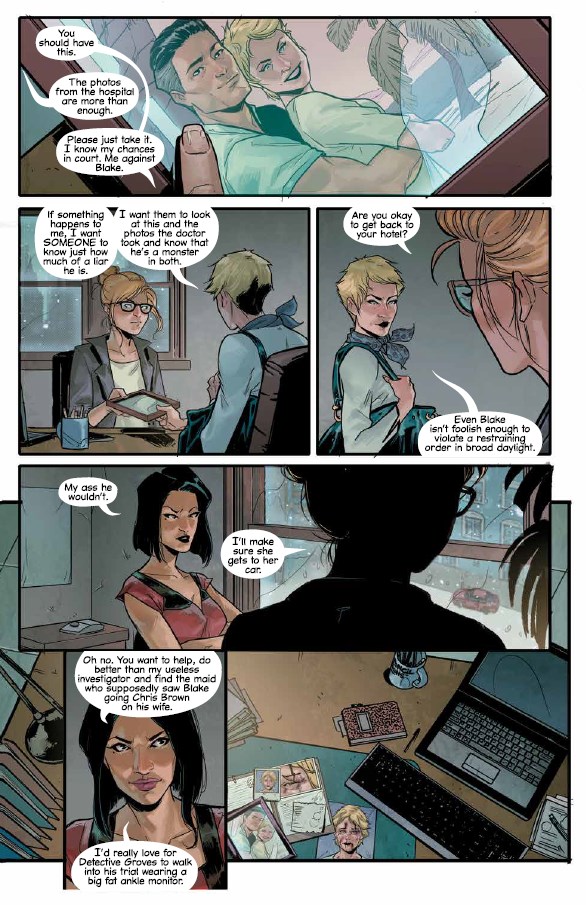 Publisher: Image Comics
Writer: Caitlin Kittredge
Artist: Roberta Ingranata
Cover Artist: Roberta Ingranata
Genre: Action/Adventure
Format: 162 pgs, FC, TP
Release Date: 11th July, 2018