Hardware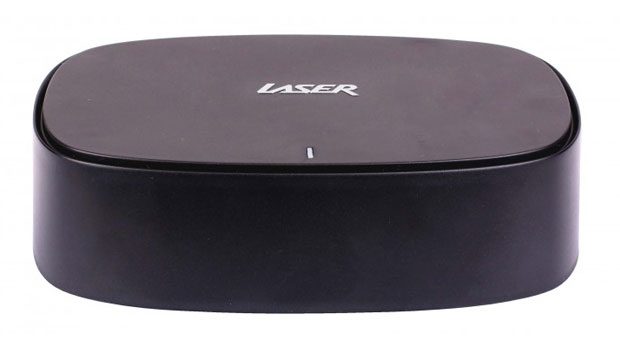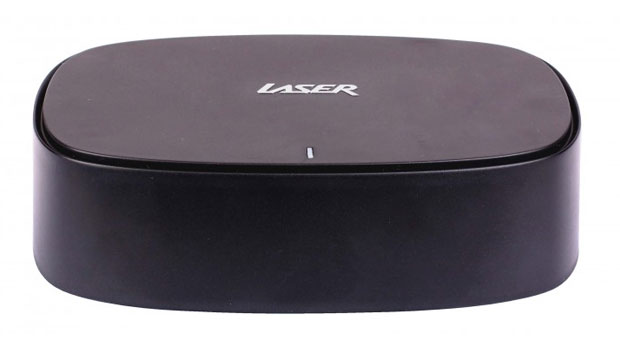 Published on August 28th, 2016 | by James Wright
Wireless Wi-Fi Adapter Review (SPK-WFADAPTER)
Summary: The Wireless Wi-Fi Adapter from Laser offers users with existing non-smart audio systems the ability to stream their music library and access internet radio in just a few easy steps with excellent audio quality!
This cool little (108x76x32mm) and lightweight (105 grams) device from Laser allows you to add multi-room Wi-Fi to existing Hi-Fi systems. In essence by connecting this device to your 'non-smart' audio system, it allows you to flawless stream music anywhere in the house thanks to your smartphone. This definitely increases the scope of existing audio systems and what may have been sitting there gathering dust can now once again be used in the 21st century. In terms of designs, it's very simplistic which is great and has a LED on the front with a DC-in, Line out, Set, Optical Out and LAN connections on the back.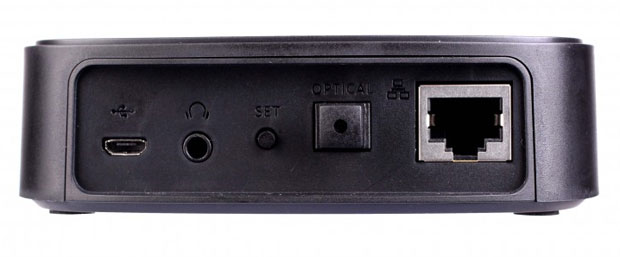 To connect the device to your existing audio systems, you simply plug the Wireless Wi-Fi Adapter into an auxiliary or optical port, download the free Qualcomm Allplay app from either the App store or Google Play in order to setup Wi-Fi between the devices. Once this is done, you can then stream whatever music is on your device (e.g. Galaxy S6, iPad) to your speaker system. Another interesting feature of this device is that it even comes with an Ethernet port connection in order to increase the scope and connectivity of this device. Furthermore, it also supports both Wi-Fi (5GHz/2.4GHz) and DLNA connections.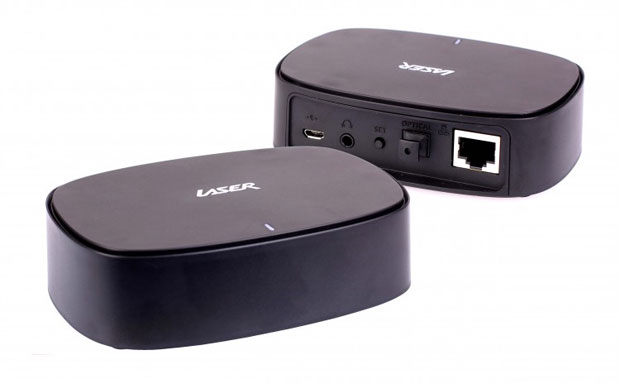 Besides streaming music, the product also supports other services Spotify, Napster and other internet radio channels like Soma FM. Another highlight of this device is that as its Wi-Fi, the signal is stronger than Bluetooth and I found it considerably easier to setup as well. It also supports the following standards (802.11 a/b/g/n fast ) for super-fast Wi-Fi. The app that you need to download is quite simple to use and the AllPlay Radio app is great for finding internet radio, whereas the AllPlay Jukebox allows you to stream your favourite music. Both apps are set out well and more importantly free to use.
We tested this device on both an Apple and Android product with no issues whatsoever. The quality (up to 24 bit/192KHz) was exceptional for all streaming and I also enjoyed being able to access internet radio which is far better than listening to it directly from a smart phone. Another cool feature is that if you have multiple Allplay Speakers (it's compatible with Panasonic, Lenco, Hitachi, Monster, Medion, Musaic, Gramofon & Laser of course), you can actually control all the speakers from one device, including the ability to play different songs.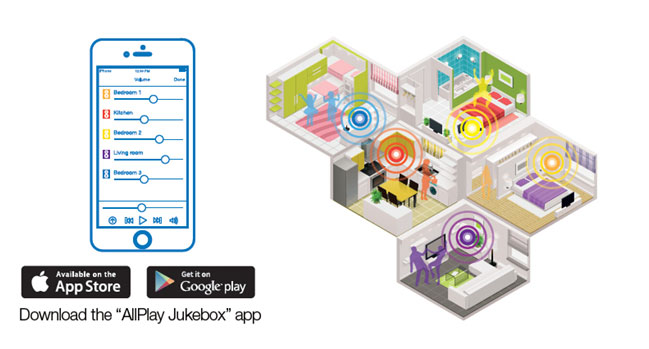 Final Thoughts?
With a recommended retail price of $99AUD, the Wireless Wi-Fi Adapter (SPK-WFADAPTER) from Laser is perfect for those users who have existing speaker systems available that cannot be accessed by smart devices. By connecting the adapter and setting up the Wi-Fi via the app, you can then stream music and listen to internet radio on these devices with exceptional audio quality.
Brilliant!
For more information, please visit http://www.laserco.com.au/SPK-WFADAPTOR-wi-fi-adaptor-for-audio-speaker-system