Games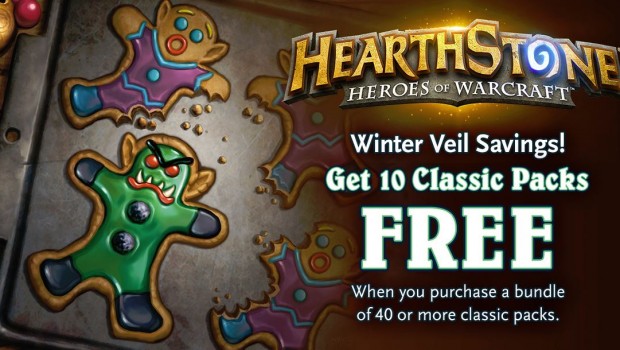 Published on December 10th, 2015 | by admin
Winter Veil comes to Hearthstone!
Greatfather Winter and his billowing cloak have cast the chilly weather of Winter Veil over the Hearthstone tavern. Now that the ice and snow have arrived in Azeroth, it's a great time to grab a steaming mug of something tasty, wrap up in a warm blanket, and cozy up to the fire for a few fun rounds of Hearthstone!
Fluffy snow has settled on the eaves and gables of Stormwind and iced over Orgrimmar. During Winter Veil, from December 10, until January 7, you'll get to see each game board decked out in its holiday best. Hearthstone heroes are also embracing the spirit of the season, and each now sports a new, jolly holiday "Greetings" emote!
It's also a wonderful time to treat yourself to a gift: while the Winter Veil celebration is happening in Hearthstone, you'll receive 10 free Classic Hearthstone card packs when you purchase a bundle of 40 Classic Hearthstone packs or more!